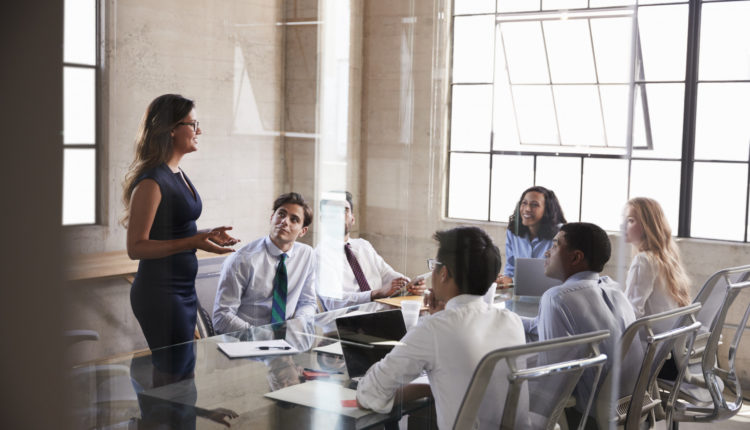 The Importance of Indoor Air Quality Investments as Employees Return to the Office
COVID-19 has forever changed our perception of indoor air quality (IAQ) in the workplace, but as the industry leader and expert on indoor air quality for over 36 years, I observed how IAQ can contribute to employee productivity and the bottom line. Especially in this day and age, it is time for business leaders to learn more.
According to "Rethinking buildings after COVID-19In a survey commissioned by Honeywell and released in June this year, 75% of facility managers in the US say that COVID-19 has caused them to permanently rethink their practices. As COVID-19 is an airborne virus is encouraging that the same survey found that nearly six in ten respondents are now more likely to invest in indoor air quality optimization and other healthy building solutions.
Ideally, it would not take a pandemic to change the perception of facility managers or other business leaders. All along, IAQ has impacted employee productivity and bottom line. "The impact of green buildings on cognitive functionA study published in October 2015 and conducted by researchers from Harvard T.H. Chan School of Public Health's Center for Health and the Global Environment, SUNY Upstate Medical University and Syracuse University found that indoor air quality improves cognitive function, or thinking ability. of workers. Study participants who worked in a green construction environment with improved ventilation and reduced levels of volatile organic compounds (VOC) in the air scored 101% higher on cognitive tests than participants in conventional construction environments.
A separate study, released in November 2015, "Economic, environmental and health implications of improved ventilation in office buildings", found that doubling the American Society of Heating, Refrigeration and Air-Conditioning Engineers (ASHRAE) ventilation rate cost a minimum of less than $40 per person per year, but improved worker performance by 8% – equivalent to a $6,500 increase in worker productivity per year.
With more and more people returning to personal work in offices across the country, the question remains: what is the most efficient and effective way to achieve better air quality and increased labor productivity?
I recommend facility managers start with a comprehensive assessment of their HVAC systems and ask themselves the following questions:
1. What are your current best practices?
2. How do they compare to current CDC, ASHRAE, and OSHA compliance standards?
3. Has your building experienced a long shutdown in the past year?
4. Has your HVAC system experienced prolonged shutdowns or reduced capacity in the past 18 months?
After collecting this information, contact a certified IAQ company with a background in mechanical engineering, microbiology, industrial hygiene, building science, etc., who can perform a full evaluation of your facility's HVAC system. It can be tempting to go for a popular technology that promises to improve indoor air quality and get it installed quickly, but it's important to understand that there is no panacea. HVAC systems are complex and require someone with education, training and experience.
Many facilities may have been closed for some time or run at limited capacity as employees worked remotely, leaving offices empty. Simply flipping the "on" switch can be a bad idea without properly cleaning your HVAC system first. Increased moisture and lack of outside air can make your system a breeding ground for dangerous pathogens such as legionella and black mold. An accredited professional can in any case provide guidance in decisions about this. Everything a service provider offers must be scientifically substantiated. Make sure they use the following best practice approach:
1. Evaluation
2. Lab Support
3. Prescribed Recommendations
4. Monitor and measure
Be wary of companies or consultants who skip any of these steps or try to push a certain type of technology.
After implementing recommendations from an accredited company, share your efforts with employees by posting them locally and through normal communication channels. Consider updating them with any additional measures you implement in the future. They will be grateful for the improvements and management's willingness to invest in their comfort, performance and health. It gives them the confidence they need to return to a personal work environment, and their increased productivity will help you stay competitive and succeed in your chosen industry.