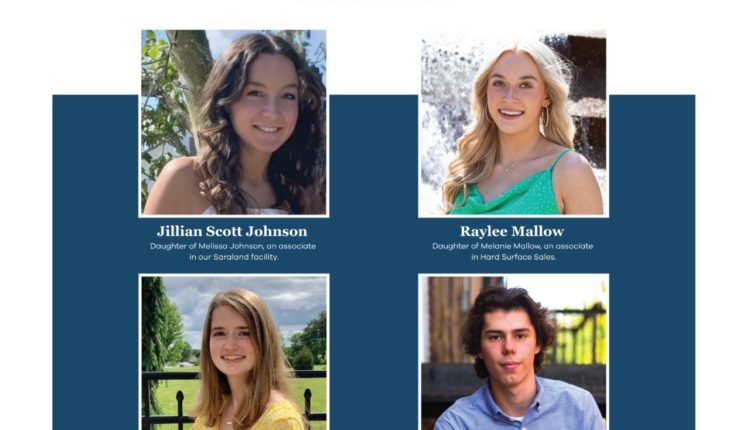 The Dixie Group names 2022 scholarship recipients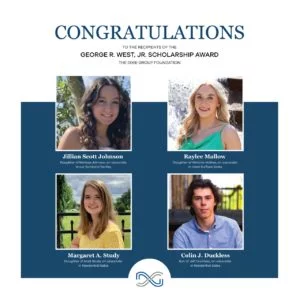 Dalton—The Dixie Group has named the 2022 scholarship recipients of the George R. West, Jr. Scholarship Award through The Dixie Group Foundation.
The Dixie Group Foundation annually makes available college scholarships to children of Dixie Group associates. In the last 12 years, 56 "George West Scholarships" have been awarded to students of Dixie associates. According to the company, an independent committee of active and retired educators meet annually to consider all submitted applications for scholarships awards.
Awarded scholarships for 2022 were:
Jillian Scott Johnson, daughter of Melissa Johnson, an associate in the Saraland, Ala. facility
Raylee Mallow, daughter of Melanie Mallow, an associate in hard surface sales
Margaret A. Study, daughter of Matt Study, an associate in residential sales
Colin J. Duckless, son of Jeff Duckless, an associate in residential sales