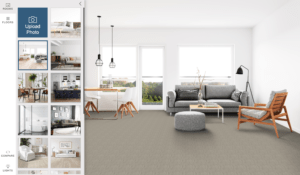 The Dixie Group, Broadlume enhance digital partnership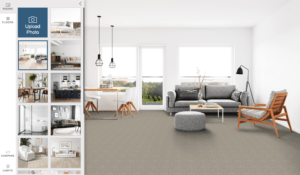 Dalton – In 2023, TDG will offer a variety of enhanced digital tools for its network of retail partners. The first of these is an official partnership with Broadlume as a digital partner, revealing technology upgrades such as an advanced TDG product visualizer.
Over the past year, as part of its partnership with Broadlume, TDG has transformed and relaunched its branded websites into a different platform that provides the foundation needed to better serve its network of retail partners and today's consumers. The new platform offers a better user experience, room scene visualization, sample ordering capabilities and lead generation.
Since these first steps are almost complete for all TDG brands, it is time for the next step according to TDG. To do this effectively, TDG said it had to commit to thinking differently about its digital investment and customer user experience.
By partnering with Broadlume and leveraging the expertise and sales network they have already worked hard to build, TDG said it can provide an enhanced experience for its more than 700 retail partners who already use Broadlume for their digital needs.
This enhanced experience includes:
Product content: Increased TDG branded content pages for dealer websites.
TDG Product Visualizer: Broadlume provides functionality that allows visitors to dealer websites to virtually place products in the actual rooms they are looking for using their own device.
In-store Kiosk Visualizer: Dealers who choose to purchase the in-store kiosk can invite consumers to bring photos of the rooms they are furnishing into the dealer's showroom to visualize TDG products on the in-store kiosk during shopping and sample viewing.
Samples: Visitors to dealer websites can purchase and order TDG branded products directly from the dealer website.
Lead Generation: Partner dealers who sell TDG branded products and use a Broadlume website receive real-time lead generation details about customers who are actively engaged in the buying process.
Digital Account Manager: To review their website results and assist with lead generation, closing more sales through the dealer's website and addressing digital advertising strategies/co-op opportunities.