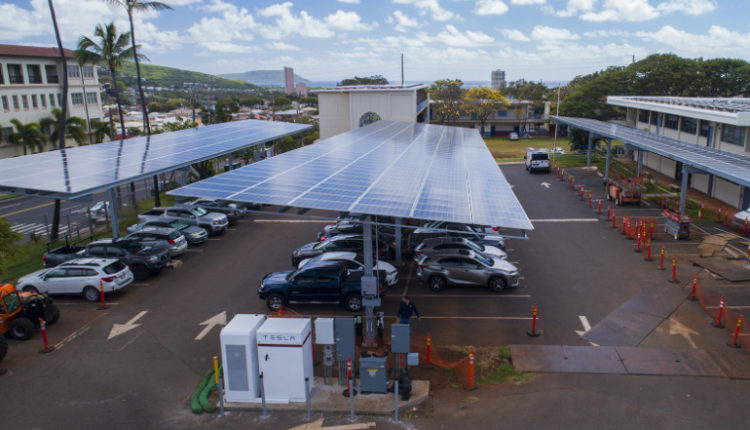 The complexities of O&M for the commercial solar market
By Zoltan Milaskey, President, Mana monitoring
Whether it's preventive maintenance or the routine inspection and service of equipment, good O&M is essential to keep PV systems running at peak performance to avoid unnecessary breakdowns or production losses. O&M is especially important in the commercial and industrial (C&I) space, as it faces unique challenges that are rare in the residential and utility sectors. Although it is good for almost 32% Of the total solar energy market in the US, some of which are undoubtedly rising as more companies use clean energy to achieve sustainability goals, the C&I sector is a very disadvantaged market in terms of O&M and asset management.
What makes commercial solar energy so complex?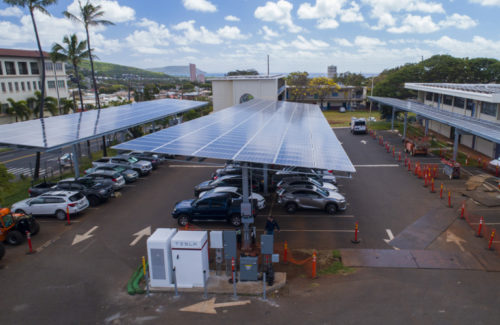 In the C&I space, projects are much less homogeneous than residential or utility scale projects and are versatile structures with a wider range of equipment. Often times, a company will work with an installer to build the first phase of a project with one type of equipment, such as microinverters, and then for some reason install the remaining sites with string inverters, or a combination of many. brands. With multiple types of equipment and after reaching a certain threshold of locations, the management of O&M becomes more and more complex. And while some equipment vendors have their own monitoring, asset managers still have to manage multiple accounts, often from multiple locations.
C&I projects also require a lot of customization, which many installers do not always realize at first. At first glance, monitoring 2 GW of solar energy may seem more complicated than monitoring 10 MW, but in reality, that 2 GW can be quite simple if it all uses the same equipment and is spread over only a small number of locations. However, getting production insights from as little as 10 MW can be significantly more laborious if it consists of 100 sites with 10 different suppliers. Also limited by tighter budgets, many commercial projects are funded by multiple investors. Now, not only is there a wider range of equipment, the competitive financial landscape is leading installers to build on a system for the interests of multiple stakeholders.
Despite these challenges, it is imperative to be equipped to manage commercial projects effectively, and the ideal way to simplify this is to centralize the monitoring and management of assets from a single source.
But how? O&M specific companies rarely perform asset management, and while asset managers are responsible for tracking equipment warranties, site leasing, and return goods authorizations (RMAs), installers are typically the ones who handle the equipment directly. Given this crossover, operators want to integrate aggregated O&M into their services from the start with a monitoring company that uses built-in connections, APIs and data acquisition protocols to pull all resources into one centralized platform.
While some installers and operators may already have set up with data companies, they often still need a solution that brings these parts together in a more seamless way, without paying an extra charge. As this is given more priority to better serve C&I projects in the future, implementing a custom monitoring system can be done quickly when working with the right monitoring provider. Hardware agnostic monitoring solutions also make it much easier to accommodate sites with more than one type of equipment, and in an industry where regulations, hardware and software are constantly evolving, inclusive monitoring is essential.
Integrated O&M providers prioritize monitoring
Places with high solar penetrations, such as Hawaii, are known as the blueprint for larger industry trends across the country. Hawaii has also proven a need for increased maintenance and asset management within the C&I industry, as evidenced by the many companies now incorporating professional O&M services into their operations.
By integrating the data from each site's equipment, O&M contractors, system owners and customers can coordinate their efforts to maximize both the output and the life of their systems. So, as commercial solar installers want to scale their business, data aggregation and centralized monitoring will be critical to achieving long-term success.
Hawaii Pacific SolarFor example, evolved from a traditional solar installer to a statewide O&M provider by proactively consolidating all of its sites into a centralized monitoring platform.
"We recognized that having a monitoring platform that is flexible, easy to implement and leverages a field-based monitoring, reporting and notification system has significantly optimized the performance of Hawaii Pacific Solar's PV projects as it allowed us to to focus on site maintenance and proactively addressing issues and providing consistent reporting to stakeholders, "said Bob Johnston, president of Hawaii Pacific Solar.
Reliable data improves asset management
For asset managers, such as Rockwell Energy Group, consolidated monitoring made site management significantly more efficient with streamlined monitoring and billing. Allen Wilson, project finance manager at Rockwell Energy, commented, "We have benefited enormously from a well-designed, yet flexible monitoring system. The updated validation and reconciliation features have further enhanced our ability to reliably consolidate production data from different locations, ensuring timely and accurate billing. "
Monitoring solutions that integrate one-click portfolio billing are particularly beneficial for asset managers because they can coordinate ticketing with both the financier and the O&M company. This may include tracking PPA rates, generating bills, and reconciliation between third parties at the end of the year. Advanced monitoring platforms using servers with built-in redundancies can also reconcile any lost data if the internet goes down and are especially useful on commercial sites, where internet connections are not always available or reliable, to ensure that the bills sent to tenants match with the source data.
Centralized monitoring platforms also improve offtaker load monitoring capabilities in locations where future expansion or battery deployment is expected. Managing batteries on the same platform as solar power production is extremely valuable for consolidating statistics and analytics that enable a more efficient asset management process.
Proactive, centralized energy monitoring
The potential for commercial solar power to grow is huge as existing projects just exist 10% of the total addressable C&I market. Since commercial solar projects are scalable in both size and portfolio, installers, O&M suppliers and asset managers will all need to adopt strategies that prioritize system performance. The lessons learned in Hawaii hold great promise in better serving the C&I market, but are only surfacing, and the integration of a centralized data aggregation solution from scratch will be key to creating an O&M focused approach to energy management.
---