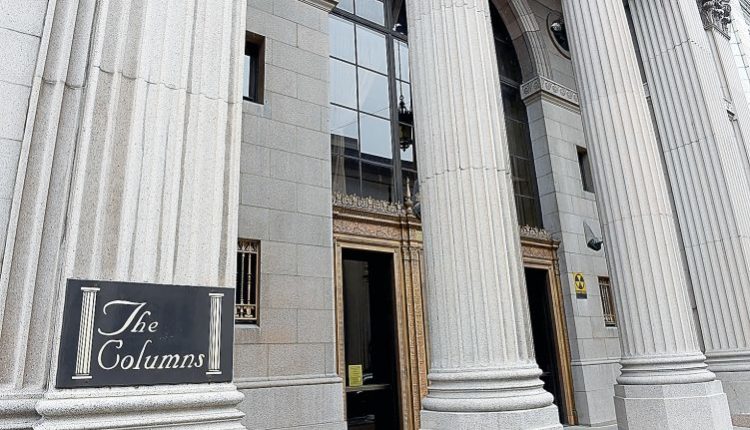 The Columns building bought | News, Sports, Jobs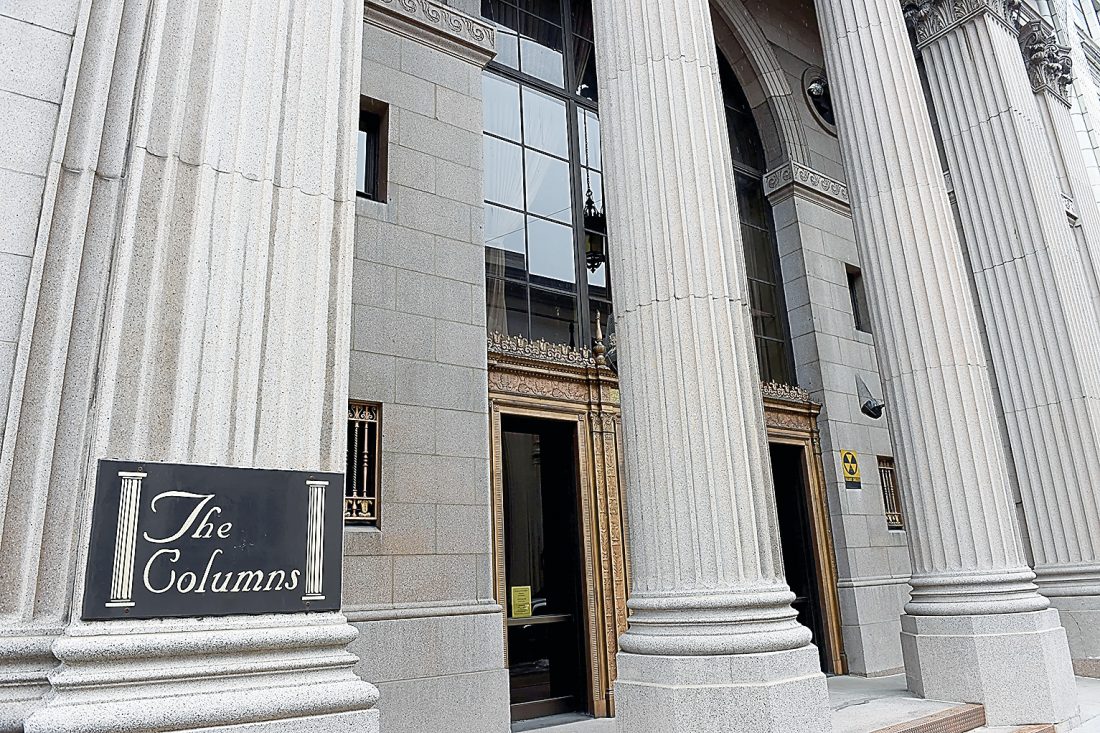 Local developer and contractor Chris Cook has bought The Columns on 11th Avenue from the Seltzer family and will soon return to using the ornate former bank building as a banquet hall.
It was last used that way in 2018, when the health of now-deceased family patriarch Irv Seltzer began to decline, Cook said.
Cook will need to make some minor plaster repairs and reboot plumbing and heating systems before the downtown venue can host events, he said.
"(But) nothing important," he said.
Cook hopes to host primarily weddings and large-scale fundraisers such as those run by the Blair County Arts Foundation at the site.
The reopening of Columns could capitalize on a marketing opportunity, as there have been no large-scale banquet venues downtown in recent years due to the closure of the Columns and Heritage Discovery Center, Cook said.
The Columns could also serve as a "performance space", said Cook.
As such it would work "in harmony" with the Mishler Theater, he said.
'We don't want to compete' he said.
Cook is looking for a caterer to "at home" food supplier.
"Our permanent contact person", he said.
The caterer would treat customers as a: "third party," while Cook "in principle would handle the rental and installation", he said.
De Columns owns the necessary chairs, tables and bedding, which were part of the acquisition, he said.
Cook hopes to book events weekly.
As part of the acquisition, Cook acquired Irv Seltzer's collection of 300 to 400 telephones, the oldest of which was made 150 years ago, Cook said.
He will convert most of the available space in the basement into a museum for the telephones, he said.
"He's a good guy", Irv's son Alex said of Cook when discussing plans for the museum at a recent meeting of the Greater Altoona Economic Development Corp. – a subsidiary of Altoona Blair County Development Corp.
The columns are six stories, with a perimeter of 9,000 square feet and a total floor area of ​​about 20,000 square feet, according to Cook.
The main inner chamber is four stories high.
The top two floors do not occupy the entire perimeter of the roof, but consist of separate "parapet" parts, one at the front and one at the back.
Those housed the former offices of The First National Bank, which closed at that location about 20 years ago, Cook estimated.
Cook plans to offer those parapet rooms for rent as office space.
'They are in good shape' he said. "They basically need to be cleaned and repainted."
Triangle
Cook also now owns the Triangle building on the 1200 block of 16th Street.
According to Cook, the first floor of the Triangle serves as a location for small events such as bridal showers, baby showers, birthday parties, office parties and company meetings.
"It's not big enough for most weddings," he said.
Farm to Home Catering provides food service, although customers are not required to contract with that company, Cook said.
There is a commercial kitchen in the facility.
Upstairs there are also eight apartments.
When he bought the building from a Chicago-based owner in January 2020 for about $370,000, he knew the apartments could make the property. "work," said Cook.
However, he didn't know what he wanted for the first floor, which had been a sports bar under the previous owner.
He considered "multiple ideas" including a bar or restaurant, but did not want to expose the upstairs tenants to noise or parking problems and wanted "control over who goes in and out", he said.
Along with the Triangle acquisition, Cook bought the former Sheetz store on 13th Avenue on 16th Street, a few hundred yards away, to provide parking.
It resulted in 40 spots.
He has opened a surplus store in that building, C&J Home Improvement Surplus, which sells damaged and withdrawn items such as lighting, plumbing and blinds that employees of C&J Cabinet Co. encounter another company that he owns.
The surplus store is open during the week, while events in the Triangle usually take place on weekends, so there is minimal parking conflict, he said.
The church
Cook tried but failed to buy the former German Reformed Church building at 12th Avenue and 15th Street, hoping to turn it into the kind of banquet center that the Columns will become again—and that the Triangle has already become.
He didn't get the church, but he made it anyway, noted Alex Seltzer at the GAEDC meeting.
He didn't get the church because he was outbid by Curry Realty, who have demolished the building and will turn the land it was on into a parking lot for the ongoing development of the Vipond building, which Curry expects to become the workplace for about 100 professionals.
Before the church's demolition, Cook arranged for the stained glass windows and woodwork he has in storage to be removed.
It would be "As in" to send it to a landfill, said Cook, who has been doing historic restorations for 27 years, first as John Rita's employee at Albert Michaels Gallery, then on his own behalf.
Like Curry, Cook wants to help improve the downtown area, he said.
Mirror Staff Writer William Kibler is at 814-949-7038.