The benefits of third-party PV site commissioning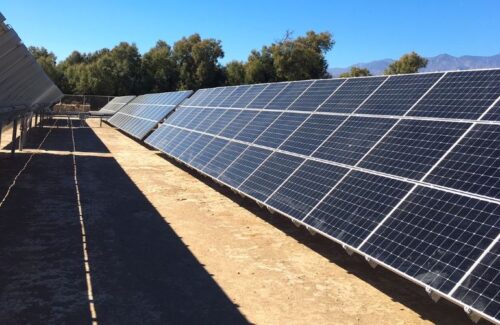 By Wayne Williford, VP Operations, Day Electric
The commissioning of a new solar energy generation facility is one of the key aspects of the project. A project can start with a lot of promise and design, but if it's not executed to the end, we start to face the fear that these projects will not be sustainable in the long run. Understanding the importance of the process and having the required training, experience, equipment and documentation can make the difference between a system that meets expectations over time or one that fails.
PV systems are commissioned in many different ways. Many systems are carefully inspected, analyzed and corrected from design to PTO. Others are constructed using best practices and are inspected and corrected along the way. And some are not inspected until delivery.
The most important aspect of third party commissioning is that it is done by an experienced company who can provide the required data accurately with a report describing the condition of the as-built system and all its components and capabilities. Sometimes new companies, or even established ones, don't have the time or experience to deliver a quality report. The construction schedule can be very demanding and the technicians and electricians who installed the system may need to relocate quickly. Another scenario could be that the installation team has a lot of experience building and testing the system, but the owner would like an unbiased party to do the commissioning to ensure nothing is overlooked. In any case, third party commissioning is a valuable option that can help deliver a higher quality final build that the new owners have complete confidence in.
As an EPC company, it is often good or mandatory practice to use third-party commissioning services so that you have a source to turn to for assurance, documentation and support in the event of warranty issues. As a company offering both third party commissioning and O&M services, we have seen many sites built to very high standards and commissioned by experienced electricians using a comprehensive and experienced checklist. These systems tend to produce the expected energy for longer periods and require fewer service visits to maintain them. Conversely, a site that has been poorly commissioned, often from the start and throughout its and usually shorter operational life cycle, has safety and production issues.
Commissioning checklists often include a number of comprehensive scopes that go beyond the standard activities required to ensure project quality and performance. These activities range from helping the designer with feedback on installed equipment to long-term performance testing. Usually outside contractors are qualified and willing to take on this and many other additional work to help the builder. They can be available long after the site has PTO.
The main benefit of third party commissioning is that a reliable and experienced contractor is available to assist in completing the project, while providing unbiased data and documentation. This is a very important result for utilities, private customers and financiers and can often make all the difference with warranty coverage and follow-up contracts.
The quality of solar project commissioning benefits not only all parties involved, but the industry as a whole. The sustainability of solar power depends on the promise that these sites can produce, perform and be an asset, not an obligation, over the long term. Thus proving that solar energy is a viable energy source and one that is sustainable for future generations.
---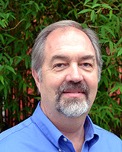 Wayne Williford is a seasoned engineering expert with skills across a range of industries and over 30 years of experience testing, implementing and supporting advanced technologies and complex mechanical systems. Wayne is currently VP of Operations at Day Electric and has held positions as VP Commercial O&M at Stellar Energy and SunSystem Technology; director of O&M business development at REC Commercial Solar, VP of PV Services Group at Soligent and director of service and warranty at SPG Solar. Williford has led teams of engineers responsible for the maintenance and service of more than 300 large-scale commercial solar photovoltaic systems.