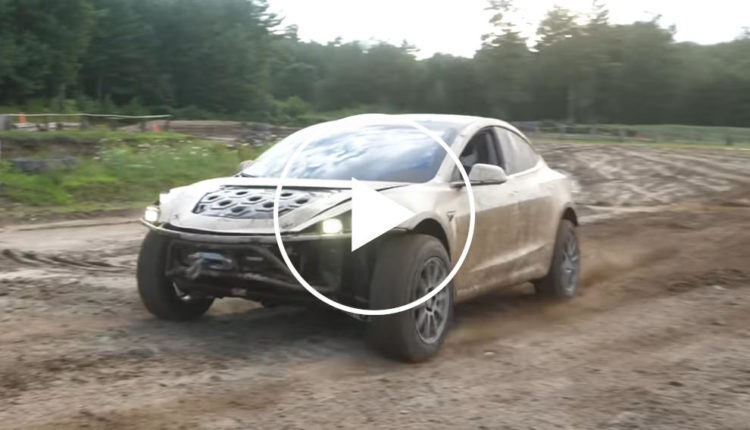 Tesla Model 3 Transformed Into Wild Mad Max-Style Off-Roader
The tweaks certainly make the Mad Max-inspired Model 3 look menacing, but how does it perform off-road? To find out, the team took it up a steep hill for a quick test off-road. At one point, the custom EV nearly gets stuck in a ditch, but the electric off-roader's immense torque helps it get out of trouble.
The Mad Max-inspired Tesla Model 3 isn't finished yet, either, as the team plans to add a full roll cage, spare tire rack, and rooftop tent. In the next episode, it looks like we'll see the Model 3 off-roader get a lot of punishment as the preview shows it wading through mud and jumping over a dirt hill.