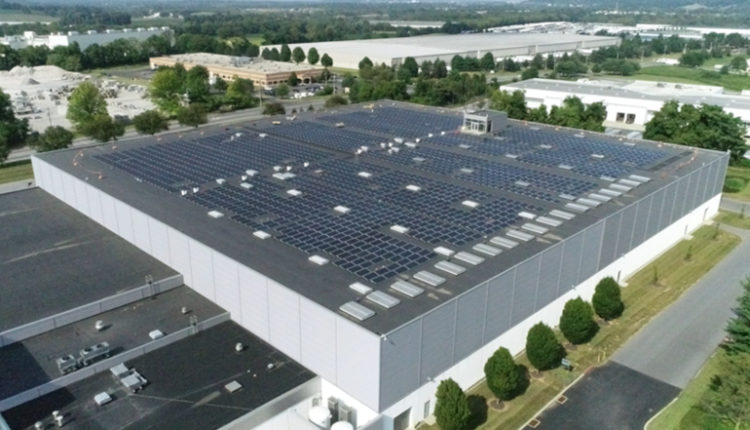 TerraSol completes 1-MW rooftop array for Phoenix Contact campus
TerraSol Energies recently completed a 1-MW SunPower solar power system at Phoenix Contact located in Middletown, Pennsylvania.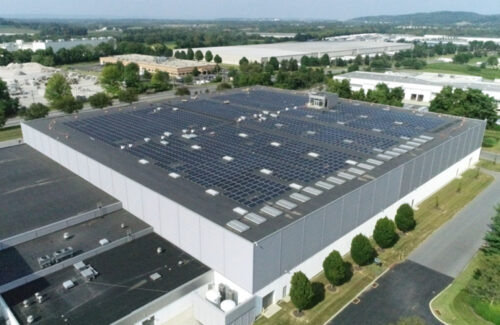 In 2017, Phoenix needed to expand its operations and warehousing capacity, and that meant building a new 70,000-sq.-ft foot addition on its campus. A key feature of the new expansion is the LCA building's LEED Silver Certification as well as Net Zero certification. As a net-zero building, the rooftop solar array power production will exceed the designed annual consumption of the building. Thus 100% of its electricity used is produced through renewable means onsite.
The 1-MW system should produce over 40% of Phoenix Contact's annual energy needed for the plant operations.
Tim Grahl, SunPower Regional Commercial Dealer Manager said, "TerraSol has demonstrated superior craftsmanship with the sleek design and installation of this SunPower system, featuring premium solar panels that are unmatched in performance, reliability, and aesthetics."
Robert Santoleri, Vice President of TerraSol Energies said "We are very proud of our accomplishments, and we recognize that this was a great example of a team effort, working closely with Phoenix to achieve their dreams. We are also very proud of our engineering and installation team, which continues to get better every year."
News item from TerraSol