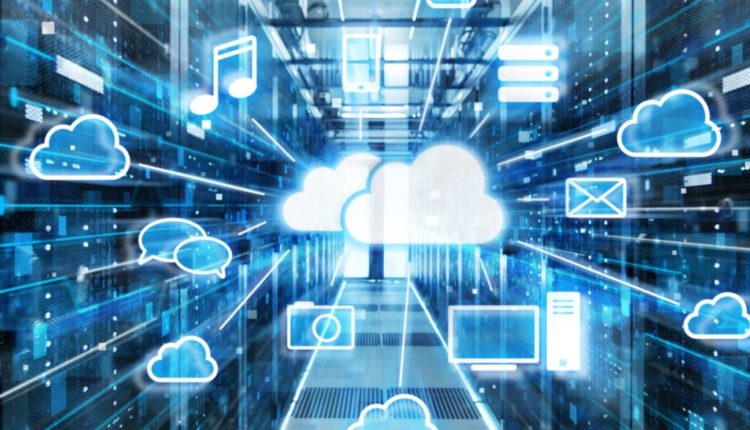 Technology: Dealers leverage cloud-based software
By Nicole Murray Software systems used in the flooring industry are designed to make retailers more efficient and profitable in many of their day-to-day operations. Cloud-based systems in particular have proven essential in this regard as they are accessible anywhere, anytime, further streamlining a number of tasks and functions for specialty flooring retailers.
The following is an overview of some of the industry's most popular cloud-based software systems and retailers that are successful with each.
American business software

About the software: FloorPro III ERP relies on a client server that can be on premise or remote. The program is designed to run independently on any individual device, including desktops, laptops, tablets and mobile devices.
Another advantage: If a device is damaged, lost or stolen, the program just needs to be downloaded again on a new device; all information is restored because the information is stored on ABS server. In addition, ABS regularly implements system upgrades at no additional cost to the retailer.
What retailers say: "It's a full service package that can be accessed anywhere," said Andrew Shalkos, director Thomas Tile & Carpet, Addison, Illinois. change a card from my laptop or give a project green light after reviewing all the information. We can't afford to hire an IT person, but we don't need to because American Business Software is constantly upgrading the system at no cost to me. "
BanaBoom

About the software: BanaBoom is a multi-tenant platform that runs natively in the cloud, meaning the entire system – both front and rear – is designed for ease of use while being remotely accessible. The system includes modern business functions including e-signature, e-payments, e-mail, CRM and B2B for e-commerce platform and shop-at-home integration. The system is multi-platform and mobile so it can be accessed on any device including pads, tablets, iPhones, Android, PC and Macs.
What retailers say: "This system made our sales process a lot more efficient," said Robert Hudson, president, Buddy's Carpet One, Upland, California. are posted in five minutes or less compared to the previous 15 minutes. The less time you have a customer sitting in front of you while closing the sale, the better. The inventory module has also proven to be extremely useful. We have one color of a product with five palettes available, and BanaBoom's inventory module can tell me all the different places in my warehouse where this product is kept. In addition, payments can be processed through a single platform instead of manual entry, reducing errors. "
Comp-U-Floor

About the software: Comp-U-Floor ERP is a cloud-based business management system that can be accessed from anywhere via a web browser. The software also offers companion mobile applications and is now compatible with iOS and PC devices. A mobile extension is also available specifically designed for installers to schedule and confirm tasks, report issues and upload photos of a completed project.
What retailers say: "The best thing about this software is how it integrates," said Vicki Wishau, controller, Carpetland, Racine, Wis. "You use one software that does everything and keeps track of all aspects of my business, such as accounting and inventory management. – Tightly tied together. I can research where money is being spent and where we are with inventory and various orders still in progress. You can quickly and easily jump from one part of the system to another because it is all so intricately interconnected, which means we can get jobs done faster and more efficiently. "
Measure square

About the software: Measure Square is a cloud-based measurement estimation software that can be accessed from anywhere via a web browser. The software is compatible with desktops, iPads and mobile devices, making it easy for businesses with multiple locations to communicate with each other. Measure Square's software is integrated with other popular floor-specific programs in the cloud, including QFloors and Comp-U-Floor.
"With the cloud solution, floor plans, measurements and 2D and 3D models can be shared via a web link that can be sent to customers, other employees or installers in the field," said Steven Wang, president of Measure Square. "Better communication between your sales personnel and installers means you can deliver what is promised to the customer."
According to Wang, the easy-to-use program allows customers to take their own measurements, enter the data into a virtual calculator for an accurate quote, and have their order shipped directly to the store.
What retailers say: "I love this software because it speeds things up significantly," said Jason Goldberg, founder and CEO of America's Floor Source, headquartered in Columbus, Ohio. "Measure Square offers great customer service, and they are always improving the software, which only benefits our business. We can immediately reconfigure orders and measurements. The system offers API, and it is neat and organized. Never again will we have to worry about re-deciphering people's handwriting. If you're still measuring by hand, I don't know why. "
Pacific Solutions

About the software: Pacific Solutions FloorManager is designed to integrate the sales, operations and accounting departments of a residential floor covering into one integrated solution. It all starts in advance with the module "opportunities". Each lead is entered and assigned to a salesperson. Samples can be checked out and all customer communication documented. When it is time to generate a quotation, the desired products are transferred from the opportunity to the proposal at the click of a button. The software is a cloud-based ERP system.
What retailers say: "Our company used to rely on Excel spreadsheets and mistakes were very easy to make," said Nick Basso, vice president, Cavalier Flooring Systems, Richmond, Virginia. "This system allowed us to connect all points together and become highly efficient. For example, we have been able to go paperless in our warehouse by allowing incoming and outgoing orders to be tracked with an iPad. On the financial side, I can create reports on everything I need. It's nice to have easy access to this information. It really helped us keep our ducks in a row. "
QFloors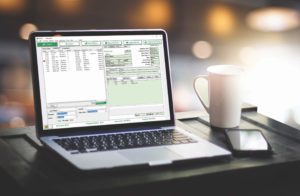 About the software: QFloors offers a range of cloud-based systems and offers complete business management software with floor-specific functions. QCloud offers cloud computing solutions to help carpenters with their daily estimates, while QPro, a flexible, mobile point of sale system, enables everything from sales orders and proposals to B2B supplier transfers.
"Many companies add a layer of encryption to a system so that it can be accessed remotely, but this causes bugs and kinks in the system," explains Chad Ogden, CEO. "We started from scratch with QPro, so the whole system is designed for an easy, cloud-based experience."
What retailers say: "It's truly a one-stop shop designed specifically for the flooring industry," said Katye Savage, owner of Family Tradition Flooring, Rochester, Minnesota. "I am currently at home on maternity leave, but this program gives me access to everything I need so that I can still run my office. I can review reports, communicate with staff, view orders, and see everything I need to access No more worrying about working while on the road or even going on vacation because this program gives you a full picture wherever you are. Without it we couldn't operate. "
RFMS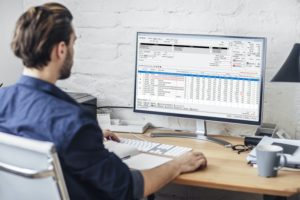 About the software: RFMS is an ERP cloud-based system that acts as the core of other applications and services that provide inventory management and management, financial accounting and planning. Everything within the system is fully integrated and RFMS takes care of all system updates, backups and maintenance.
"We have all the tools a flooring salesman needs in one program," said Rahul Karadi, Client Success Manager. "It's a mistake for retailers to rely on different platforms that don't communicate with each other, because that's how mistakes happen."
What retailers say: "RFMS has allowed us to take control of our business," said Scott Carston, owner of Napa Carpet One, Santa Rosa, California. "We use everything this system has to offer because you cannot use just one module and be successful. Everything is interconnected, so the system allows you to work more efficiently."
RollMaster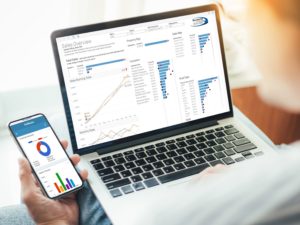 About the software: RollMaster software is a fully integrated, cloud-based software system positioned as a complete solution for flooring store owners looking to streamline their operations and make essential business tasks much more efficient. Built by flooring professionals for other flooring professionals, the software handles everything from inventory management and data analysis to estimates and job costs, all on a cloud-based platform.
"Now employees don't have to be tied directly to an office to get their jobs done," said Kelly Oechslin, product marketing manager. "You always have an accurate picture of what is happening with your company, wherever you log in, because once the information is entered into the system, it is updated for each department. That's the beauty of the cloud. "
In addition, all data and information are stored on RollMaster's secure servers. "We are built to help businesses grow," explains Oechslin. "You don't have to invest in quality equipment or an IT person to solve problems. All this program needs is a simple download so it can be added to multiple machines and have any number of users at any time. "
What retailers say: "This product has only been extremely useful to us because it takes care of everything from start to finish," said Justin Lenson, owner of CQ Floors, San Marcos, California. "Our day-to-day operations are now streamlined because I can manage my finances, quickly email POs to suppliers and integrate it with my measurement software. The system always has updated price lists, so when a customer calls looking for a product, we can easily look it up. what our competitors charge so we can close the deal. "
The post Technology: Dealers Use Cloud-Based Software first appeared on Floor Covering News.