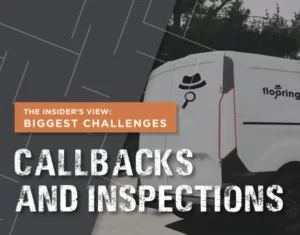 Taylor Time Live talks callbacks, inspections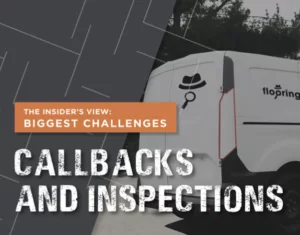 Dalton—The next episode of Taylor Time Live, which airs on June 21 at 1:30 a.m. EST, covers topics that every installer and floor contractor must deal with: callbacks and inspections. The episode features guest expert, Bob Blochinger of Blochinger & Company, with host Seth Gladden, director of marketing, Taylor. Reginald Tucker, executive editor for News about carpetingwill also participate in Taylor Time Live's "In the News" segment.
According to the company, Blochinger is a 45-year veteran of the flooring industry across all disciplines, sales, installation, maintenance, specification and manufacturing. He is a past president of NICFI and past president of FCLC. He is also an approved IICRC Instructor, served on the S600, S220 & S800 re-edit, provider FL DBPR, former BoD FCICA member, NFCAP BoD Advisory Member and IICRC BoD Member, Chairman of the Inspection Department. Blochinger has also owned and operated a trade installation workspace in South Florida for 30 years and is the editor and publisher of The Floor Inspector magazine; columnist for ProInstaller magazine; editor and publisher of the IICRC Inspector Review; and was a guest columnist for other professional publications. He is currently a certified floor inspector and consultant in all floor issues and problems and the business side of installations.