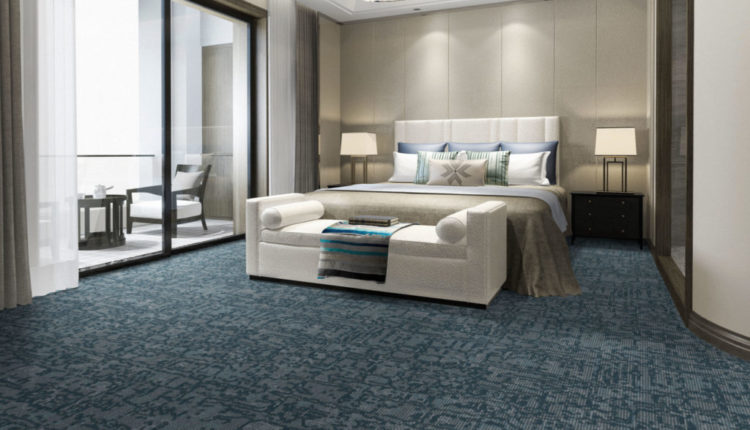 Tarkett Hospitality expands Stacy Garcia collection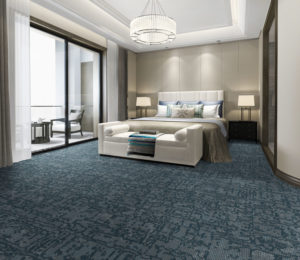 Dalton—Tarkett Hospitality is expanding its exclusive Stacy Garcia collection with the launch of two new tufted loop patterns: Atlantis and Archetype. Influenced by unique and visually inspiring motifs created through minimal cards, these designs purposefully coordinate to enhance hotel and rest environments, the company said.
"I am excited to bring two new designs to market with such a strong supplier in the industry," said Stacy Garcia, founder and chief inspiration officer of Stacy Garcia Inc. "For Atlantis and Archetype, we put our focus on developing coordinating corridors and guest room patterns, thinking about application and end use to alleviate the guesswork interior designers can have when designing a home. Having such versatile patterns, offered in stunning color combinations, along with the quality that Tarkett Hospitality offers, gives designers and owners a decision they can invest in with confidence."
Atlantis and Archetype are offered in a shared palette of nine colors in this exclusive collection. According to the company, each is tufted from 100% CF Lextron Enviro-Green solution-dyed nylon with 10% pre-consumer recycled content. Additional features include Dynamics-Servo Scroll loop tip-shear construction and Unitary with Actionbac secondary backing.
Tarkett Hospitality and Stacy Garcia have worked together for over a decade to develop beautiful carpets that are said to be popular choices for hotels and resorts. "Together we have brought many successful carpets to market," said Amy Jaekel, creative director at Tarkett Hospitality. "We are especially proud of Atlantis and Archetype as they offer our customers tremendous design flexibility in engaging patterns that resonate with guests and enhance their travel experience."