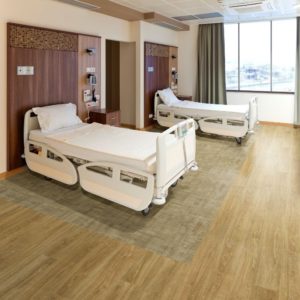 Tarkett expands Acczent collection – Floor Covering News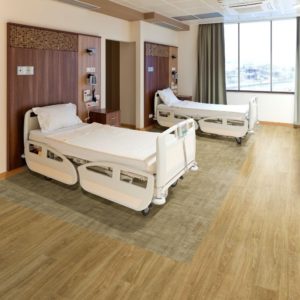 Solon, Ohio – Tarkett North America has updated and expanded its Acczent collection. The updated collection, which includes heterogeneous plate products from Acczent and Acczent Flourish, includes 12 new wood visuals and two new stone visuals, as well as a range of Ready-to-Ship products.
"From timeless wood grains to more contemporary stone and woven imagery, the Acczent collection helps designers easily coordinate patterns and colors that greet visitors with comfort and hospitality," said Janette Murray, senior design manager, Tarkett North America. "And there's no need to choose between durability and design – Acczent and Acczent Flourish offer the best of both."
Made with an industry-leading wear layer thickness (32-mil) and warranty (15 years), the company said its Acczent design solutions can withstand the weight of heavy traffic and rolling loads. The surfaces also offer superior resistance to stains, abrasion and chemicals and are easy to maintain with a daily neutral cleaner to reduce costs and support better indoor air quality, Tarkett said.
Acczent is FloorScore certified, ortho-phthalate free and certified Asthma & Allergy Friendly by Allergy Standards Ltd., making the collection ideal for healthcare and education spaces.
"In addition to its reliable strength and resilience, the Acczent line delivers warmth and lofty design to a variety of commercial spaces, especially environments that balance beauty with healing and repair," Murray said.
Ready for shipment
With the launch of Acczent's updated visuals, Tarkett also announced improved service and speed to the market. Twelve Acczent SKUs are available in Tarkett's Ready-to-Ship program, with a one-week turnaround for orders under 500 square feet.
"With this relaunch, we have placed a lot of emphasis on our new range of services. Our best-selling colors are in stock and ready to ship," said Murray.
Acczent offers transparency documents with a third-party verified material health statement, which reveals ingredients at 100ppm, as well as a product-specific EPD. The floor is also part of the company's ReStart take-back program for recycling and disposal.