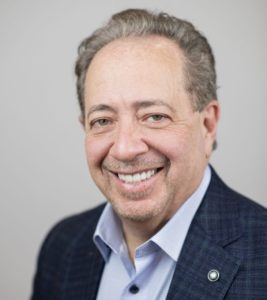 Taking the naysayers and doomsayers to task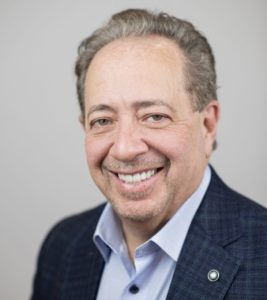 I am aggravated. That's never good. I'm annoyed with the media, and really with any economist whose last name isn't Beaulieu at ITR Economics. Yes, that roughly covers it.
I've been quite disgusted by the mainstream media since the onset of COVID-19, when it seemed its sole purpose was to drive the bejesus out of everyone. Now, without the ability to use COVID-19 as a tool to keep everyone on their toes, the media, combined with some misinformed economists, are pushing a recession every chance they get. For them, it's all about doom and gloom.
I'm not an expert. I have an economics degree, but all I remember from college is supply and demand. So when I want to know the truth about what's really going on with the economy, I turn to the flooring industry's go-to forecasters, the Beaulieu brothers of ITR Economics. Why not? They have an accuracy rate of 94.7%.
Brian Beaulieu recently wrote a blog that I found interesting. (For the record, ITR doesn't predict a recession until late 2023.) The blog focused on headlines that major news organizations have published over the years. The purpose of the blog was to warn entrepreneurs that headlines are a bad planning tool for anything. "Big news organizations don't get it right, certainly not always," he wrote. "They quote household names, sell their product and all too often emotions are formed, impressions are formed and decisions are made." The point is, if you listen to the calendar-driven media, you can make decisions that could negatively impact your business. Beaulieu lists some headlines and quotes that the media jumped to during the Great Recession some 13 years ago.
† George Soros Says US Banks Are 'Basically Insolvent' – Reuters, April 6, 2009. The financial sector ETF (XLF) hit a monthly low in February 2009.
† Warren Buffett: US economy in shambles with no signs of recovery – CNBC, June 24, 2009. Total US industrial output bottomed out in April 2009; GDP was low in the 2nd quarter of '09.
† Debt crisis balances European economy – The Washington Post, Feb. 6, 2010. The European Union's GDP fell a quarter (1Q10) before rising again.
† Dow's short 1000 point drop sparks fear – The New York Times, May 6, 2010. The S&P 500 continued to fall, reaching a monthly low in June and closing 28.1% a year later.
These headlines come from credible sources and quote credible people, but they don't look at leading indicators and consumer trends and a host of other factors that ITR Economics looks at every day.
Yes, the market has been volatile, and declines in the S&P 500 are making people fearful of the future because of a perceived 'wealth effect'. But here's ITR's review:
The pain in the stock market is mainly concentrated in the riskier sectors, such as technology.
Energy is up in double digits year-to-date as several defensive sectors (utilities, consumer staples) hover around correction zone; Healthcare is in correction territory.
We are at risk of further overall market weakness, particularly within tech and tech-like stocks, likely through the summer.
The weakness is likely to disappear by the end of this year or early next year, and when it does, the recovery will come quickly, punishing those who have recently exited the market or are now considering doing so.
The next thing the media and their cohort economists would have you believe is that high fuel pump prices will derail retail sales, sending us into a recession. "That would be difficult to prove based on data; however, it is often propagated as a truth, so people see it as a truth," Beaulieu said. "Our analysis shows that higher petrol and diesel prices are not stifling retail sales. We complain about price at the pump, but history shows that current prices are unlikely to lead to a consumer-led recession."
Frankly, the slowdown in some sectors of the economy that we are currently feeling (i.e., lower mortgage applications coupled with lower total amounts funded) is a direct result of actions the Fed has taken in recent weeks to put the so-called "brakes" on rising rates. inflation as a means of facilitating a "soft landing". The trade-off, experts say, is slower economic activity in some sectors of the economy. In short, it's a 'manipulated' slowdown – not the result of a slump in consumer activity based on negative chatter in the street.
The media is also misreading the tea leaves by suggesting that the slowdown in runaway spending seen in late 2020 and 2021 is a sign of an impending recession. Again, all wrong. "What's happening is we're going back to something called normal," Beaulieu explained. "Something we haven't seen in over two years."
Do you see why I'm irritated?
The post Putting the naysayers and doomsayers to work appeared first on Floor Covering News.