Syncarpha Capital completes 6.5-MW community solar project in Maine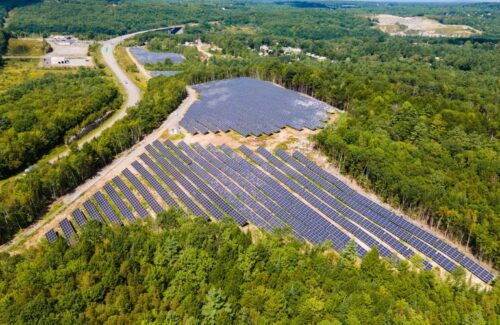 Syncarpha Capital, a full-service solar developer, owner and operator of community solar parks, has been granted permission to operate its first Maine-based community solar project. The solar panel is located at the intersection of Route 3 and Riverside Drive in Maine's capital, Augusta.
This 6.5 MW solar panel is expected to generate electricity for the homes of approximately 1,050 Maine residents connected to Central Maine Power.
The ground-mounted PV system is built on land purchased by Syncarpha's partner, Acadia Energy of the Maine Department of Transportation. About 10 acres of unused land from the 30-acre purchase was donated to the nearby Sportsman's Alliance of Maine to help preserve Maine's outdoor heritage.
"This was a great project for our team to be a part of and we really enjoyed our work in the city of Augusta," said Michael Atkinson, director of development at Syncarpha Capital. "It is always a great feeling for us to see how residents and the environment benefit from the transformation of unused space. We are fortunate to partner with Acadia Energy and are pleased to be able to help Maine achieve its clean energy goal of being 100% renewable and look forward to adding more solar power across the state to see."
News item from Syncarpha Capital