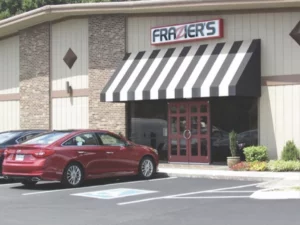 Surge in ticket size bodes well for flooring dealers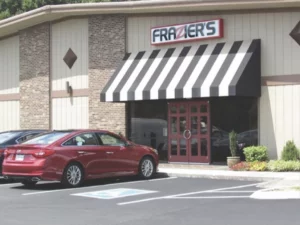 Floor dealers remain excited that business will continue to grow ahead of the summer season and overcome a slew of economic headwinds. In fact, the consensus among several of the industry's largest retailers is that while foot traffic has declined since April – and inflationary pressures have increased – consumer purchasing power still prevails.
"Traffic has definitely slowed down; however, the customers coming in are buying and we are still seeing an increase in the average ticket size," said Ted Gregerson, CEO, Abbey Carpet & Floors/Floors To Go, Anniston, Ala. Gregerson's comments were the norm rather than the exception.
As Cathy Buchanan, co-owner of Independent Carpet One Floor & Home, Westland, Michigan, noted, "Even though there's little traffic, the average ticket is bigger. Renovating homes is a trend we're seeing, and the commercial work seems to be making a resurgence."
The main conclusion is that while business has declined from the record levels of 2021, we are not in a perceived slowdown or recession. In some cases, the business is still booming. "We're incredibly busy right now in all facets of our business — construction, retail, and commercial," said Deb DeGraaf, co-owner of DeGraaf Interiors, which has three Michigan locations. "We've really ramped up our focus on service and customer experience, and I believe that's helped our overall volume. We're seeing double-digit Q1 growth across all three segments and all indicators are this summer and late 2022 will continue."
For the Denver-based Carpet Exchange, the average ticket is 14% higher than in 2021, which was a record year for Bruce Odette's business. "We're seeing the most recent order entry flat against record numbers last year," he said. "That said, the delivered business is still well above the prior year. Some of this year's gains will come from inflationary dollars, not higher unit sales."
Business continues to be good for Knoxville, Tennessee-based Frazier Carpet One Floor & Home, which is up 2% so far from its 2021 record. "Here in the Southeast, the home improvement and housing market both remain very hot" said Kevin Frazier, chairman. But even in a strong Southeast market, Frazier said he is experiencing periodic drops in traffic, resulting in slightly lower demand compared to the previous six months.
This is a trend that is also occurring in other markets. "Foot traffic has slowed down a bit, but much bigger projects are in the works," said Don Cantor, owner of Lake Interiors Chelan, in Chelan, Wash.
The pace has also slowed in San Antonio, where O'Krent Floors president Sam O'Krent reported that traffic has declined since mid-April. Not that he's complaining. "In an odd way, the delay was nice, allowing us to catch our breath and plan again. The last two years have been so strong that it's been a matter of survival to keep up. We're still tracking 10% of our numbers for 2019, which is the last realistic year for comparisons."
Economic concerns
As is the case for any small business, floor dealers are clearly concerned about spiraling inflation and recent stock market losses, fearing it will have a psychological effect on consumers and limit their spending. In Michigan, for example, soaring fuel prices and ongoing supply chain disruptions that exacerbated the shortage of automotive computer chips have led to layoffs and hurt consumer confidence.
"Being a retailer is more challenging than ever before, not only because of slower business trends, but also by trying to maintain profit margins despite the constant price increases, both for material and freight reasons," Buchanan said. "Things have leveled off and will continue to follow this trend, I think, for the rest of at least the summer months."
Outlook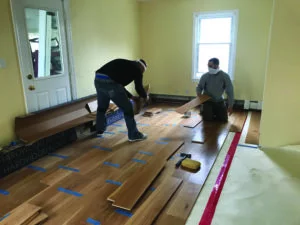 Several floor dealers said they expect a cautious summer of consumer spending due to inflation fears.
Lake Chelan's Cantor said he keeps in touch with leaders in his network — contractors, developers, bankers, real estate agents, appraisers and home inspectors — to get their thoughts on expectations for his area. "Most of them are starting to see a slight slowdown due to inflation in building materials and product availability," said Cantor of Lake Interiors. "A few contractors have said their clients have stopped construction."
Others expect similar circumstances. Independent's Buchanan said she sees no future upswing, noting: "Construction is shrinking not only because of the availability of not only building materials, but also windows, appliances, sinks, etc. Hopefully the trend of buying higher ticket items will continue. continue."
Frazier, another Carpet One retailer, still expects a record high in 2022, growing 2% to 4% from last year's peak. "We are focused on excellence in execution – to stand out from the crowd," he said. "I see evidence of consumer frustration across all industries with poor, unresponsive service. The bar for customer service has been lowered so much that it's very easy for full-service providers like us to get noticed."
When business conditions ease, Abbey's Gregerson does what many successful retailers do: they remain aggressive. "We will continue to spend on marketing and advertising, which we have always found to benefit us even in lesser times," he said.
Entering the summer months, Carpet Exchange's Odette said he is "very optimistic" that his company can maintain its record pace.