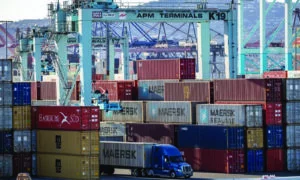 Supply chain: Disruptions ease, issues remain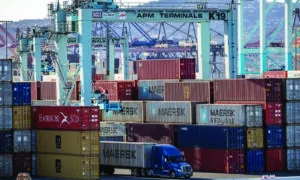 sThe upply chain delays that peaked during the height of the COVID-19 pandemic have begun to ease. However, flooring professionals representing manufacturing, distribution and retailers say transportation issues, whether by ocean or road, remain a challenge.
The good news is that improving the availability of raw materials – partly due to reduced demand and increased reliance on East Coast ports – has drastically reduced production times by as much as five months. However, observers also note that the supply chain ecosystem remains fragile.
"While product flow has improved significantly, we are certainly not out of the woods," said Raj Shah, president of MSI. FCNews. "There remains a difference between product from China/Vietnam and the rest of the world. China/Vietnam has improved significantly, but the rest of the world remains difficult. The conflict between Russia and Ukraine continues to put pressure on shipments from the rest of the world. As for China/Vietnam, although availability and capacity have improved significantly, rates are still six times the pre-pandemic rates, and problems remain domestically."
Interestingly, improving product flow through ocean freight has exacerbated bottlenecks in ports. Santa Fe Springs, California-based Tri-West, a top 20 distributor, reported that production time in Asian factories has changed from seven to nine months during most of 2020 and 2021 and to three to four months in early 2022. This dramatic reduction meant that dozens of containers of original ETAs arrived much earlier than expected for the second half of 2022.
"This sent distribution into a warehouse crisis," said Dave White, vice president of sales and marketing for Tri-West. "The limited number of drivers and chassis to transport the containers out of the port – and those inland shipping costs from port to warehouse – have increased significantly and vary with each delivery. Distribution is currently at more than desired stock levels."
While product capacity has improved with the stabilization of raw material supply, transportation — both ocean and road — remains a challenge, floor managers noted. "Ports remain overcrowded and it remains difficult to find truck drivers to deliver material to its final destination," said Dan Natkin, CEO of Bauwerk Group. "We're starting to see some easing here and expect it to continue to ease into the fall/winter."
Congestion in west coast ports prompted some importers to divert containers to the east coast, giving west coast ports some breathing room. However, manufacturers still face shortages of equipment and drivers. Observers referred to AB5, a California law that effectively reclassified large numbers of workers in the state as employees rather than independent contractors. Until recently, truck drivers were exempt. However, on June 30, a court order was lifted and truck drivers are now included in AB5. That sparked protests across the country. For example, the Port of Oakland has been closed in recent days because of the protests.
"With the AB5 release in California, we will see driver shortages and rising costs for domestic freight," said Billy Ko, CEO of Johnson Hardwood, which is headquartered in California.
In addition, distributors also face sea freight costs that remain extremely high historically – a situation exacerbated by the unrest in Eastern Europe. "Trade sanctions on Russian goods, while understandable, have certainly contributed to the inflationary pressures we see on almost all goods – both directly in terms of raw material costs and indirectly in terms of higher domestic freight costs," said Scott Rozmus, president/CEO of FlorStar Sales. , Romeoville, Illinois. "Basically, it's gotten a little easier to get stuff, but that stuff costs a lot more now."
Despite the challenges, there are positive signs ahead, although executives are proceeding cautiously. "With the general slowdown in many industries and strong inventory levels, we believe supply chain issues will ease in the coming months," MSI's Shah predicted. "But the overall system is extremely fragile, so any small shift could trigger flare-ups again. We continue to recommend clients come for projects and plan ahead of time."
Retailers weigh in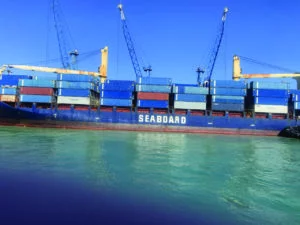 Many flooring retailers have witnessed a decrease in supply chain disruptions, which in turn has led to fewer backorders. "Orders are filling much faster than before," said Ted Gregerson, president of Ted's Abbey Flooring, Aniston, Ala. "We are also starting to hear about reductions in actual freight costs related to containers."
In fact, container prices have fallen over the past year. According to Shifl, a freight-tracking company, ocean container freight rates have fallen to about $7,000-$8,000/40-foot container ship since April 2022—down from a high of about $17,000-$18,000/40- foot container ship from China to the US West Coast in January 2022.
Still, freight costs remain a pain point for many floor sellers. An example of this is Craig Phillips, president of The Flooring Edge, which has three retail businesses in Ohio. He said his freight costs have increased by 70% year over year. "As our business grows, a large part of the 70% comes from cost increases," he said. As a result, Phillips — like other affected retailers — has imposed transaction fees on retail sales to offset some of the costs and protect against margin erosion.
Other dealers have included standard freight charges on every order, while some have moved to hard surface freight per square foot to address the new charges. "We don't have a problem with the freight coming from the US supplier, as we're basically combining the actual freight and surcharge into one lump sum – which is used for our costs to work up our margin," said John Taylor, president of Taylor Carpet One Floor & Home, Fort Myers, Florida. "The surcharge on sea freight is the problem. We believe that regardless of the amount, this should be part of the cost of the product. We have had to add extra percentages in our formulas to compensate for this so as not to cause additional margin erosion."
During these inflation-carrying times, retailers say forging a close working relationship with a trusted supplier partner has never been more important. "We were fortunate to have our key suppliers serve our business well," said Phil Koufidakis, president of Baker Bros.