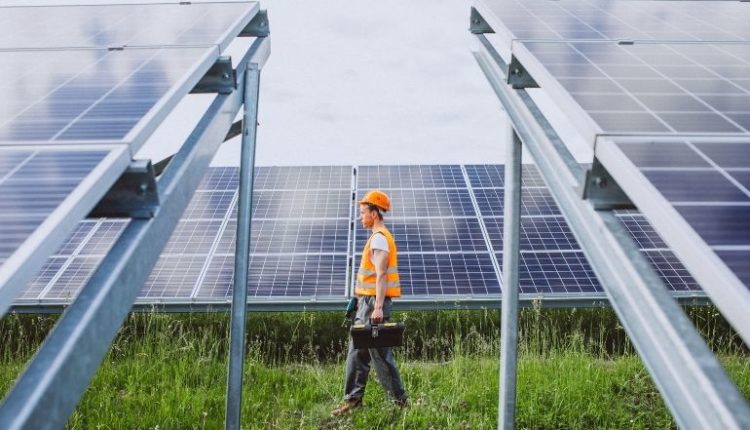 SunVest New Energy scores 37.6 MW of community solar capacity under Illinois Adjustable Block Program
SunVest New Energy, a collaboration between SunVest Solar and New energy equality, received 37.6 MWAC of community solar capacity under the Illinois Adjustable Block Program in December. The allocation is the largest portfolio awarded to a developer group under the Illinois Community Solar program.
"This news closes a milestone year for SunVest Solar," said Kirk Kindred, president of SunVest Solar. "It's an achievement that solidifies this company's role in the Illinois solar market and positions us for further national growth. We are excited about the next steps."
The capacity was awarded under a process required by the Climate and Equitable Jobs Act (CEJA), which was signed in September. CEJA required the Illinois Power Agency (IPA) to allocate community solar capacity on a pro rata basis to each entity with a project on the Agency's waiting list. The IPA held a wildly popular community solar capacity lottery in early 2019, with 167 MW being selected but more than 1,300 MW of additional capacity on a waiting list for nearly three years. The December actions started to clear that waiting list and formed the basis for the next round of the program.
"This initial portfolio awarded to SunVest New Energy will have a huge impact on Illinois' clean energy economy," said Matt Hankey, co-founder, president and CEO of New Energy Equity. "These community solar projects will provide clean energy to residents, businesses and municipalities throughout Illinois. We are excited to continue New Energy's mission to increase access to renewable energy for all communities."
Market participants have until mid-March to notify the IPA of projects they plan to build from their portfolio. SunVest New Energy is a joint venture between the two companies and they jointly own a pipeline of projects in the state, ranging from the northern counties along the Wisconsin border to locations in the deep south of Illinois.
The joint venture between SunVest and New Energy Equity was formed in 2017 to jointly pursue the Illinois community solar market. Through the 2019 lottery process, the joint venture won contracts for 10 projects totaling 27 MW, the third highest prize in the lottery.
News from SunVest New Energy