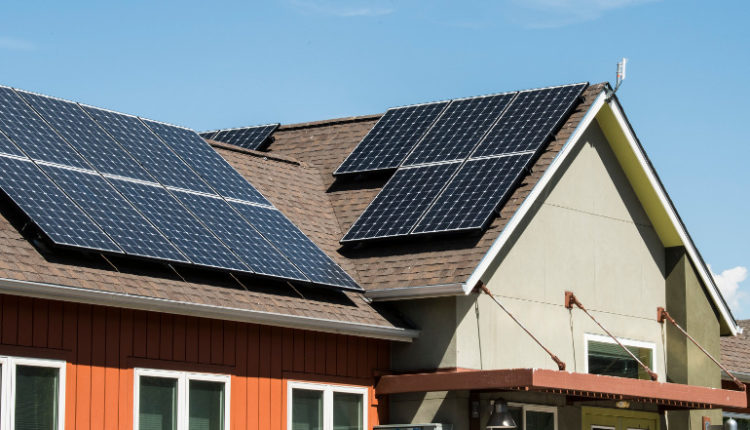 SunPower solar + storage tech included in California neighborhood development
Supplier of solar technology and energy services solar power works together with homebuilder The new home company to make solar systems, battery storage and electric vehicle (EV) chargers at home standard in the latest community, Eureka Grove.
All 72 homes in the Granite Bay, California community will include a SunPower Equinox rooftop solar system, a 13 kWh SunVault energy storage system, and a Wallbox Pulsar Plus EV charger, providing a comprehensive home energy management solution. With solar power and storage, homeowners can generate electricity from their rooftops, deploy stored energy during utility peaks when rates are highest, and feed essential loads during an outage. Homeowners can also use solar systems to power their Wallbox EV chargers.
"The New Home Company creates future-ready communities, providing residents with energy savings and peace of mind," said Matt Brost, senior director of new home sales for SunPower. "The obvious combination of solar, storage and electric vehicle charging is the future of new home communities across the country, providing homeowners with convenience and the opportunity to positively impact the planet."
SunVault batteries are made with lithium iron phosphate chemistry, which is designed to be safer and more resistant to heat and oxygen exposure than typical lithium ion batteries. SunPower is a preferred supplier for Wallbox installation and manages the installation of the EV home charger in the Eureka Grove community.
Wallbox's Pulsar Plus chargers come with a standard J1772 EV plug, an app that allows scheduled charging and power sharing for two or more chargers with adjustable power output, making them suitable for all EV models.
Homes with these features are available for sale today and are equipped with additional technologically advanced and eco-friendly features, including energy efficient appliances and vinyl double glazing for better insulation.
"Technology improves homes and contributes to a modern lifestyle. Innovations such as built-in solar power and storage can have a lasting impact on families when it comes to reliability and affordability," said Kevin Carson, New Home president for Northern California. "Our first solar, storage and EV-ready neighborhood is a milestone for the company, and we look forward to replicating the teamwork between energy services and architecture in future communities with SunPower to design today's homes for needs. of tomorrow."
News from SunPower