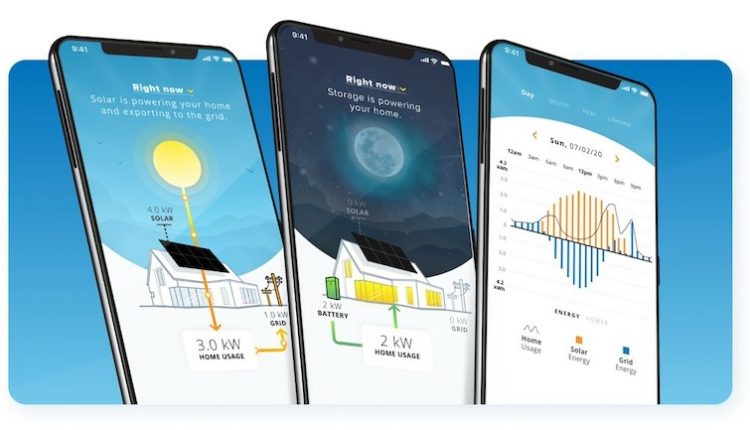 SunPower solar + storage systems now standard on new Woodside Homes communities in Northern California
American home builder Houses by the forest has partnered with SunPower to offer the solar energy company solar + storage systems to owners and buyers in the communities of Northern California. SunPower is now Woodside Homes' exclusive solar and storage partner in the region.
With nearly a third of new home buyers asking to add energy storage to their homes, Woodside Homes has announced that it will make SunVault, SunPower's battery offering, a standard feature in every home in its newest subdivision coming soon to Placer County. California is coming. All 128 homes in Brady Vineyards come standard with rooftop solar and a 13 kWh SunVault storage system. SunVault will be designed to provide power to critical loads during power outages. New homes at Brady Vineyards are expected to be sold in the spring of 2022.
"Woodside Homes has been at the forefront of home energy innovation for over a decade, integrating solar power generation into its building plans for cleaner and more affordable energy for more than a decade," said Matt Brost, Senior Director of New Homes Sales for SunPower. "Now they are giving home buyers even more freedom and control with the ability to sustainably power their homes and keep their lights on even if the grid goes down."
Woodside Homes has supplied more than 4,000 families with SunPower in the past 14 years, a testament to Woodside's commitment to homes that cost less to run and have a positive impact on the environment. Today, Woodside Homes carefully designs each home's solar energy system to replace most of the utility-supplied electricity, providing the greatest possible benefit to prospective homeowners.
"It's clear that homebuyers are looking for resilience, affordability and peace of mind when it comes to powering their homes, and we're making it easier than ever for them to achieve that with the inclusion of our Conscious Comfort solutions, which ensure for cleaner interior air, energy savings and advanced insulation systems," said Brian Cutting, Division President at Woodside Homes. "SunPower shares our commitment to providing homeowners with the best quality and service, and we look forward to expanding our partnership as the our customers' needs evolve over time."
The solar powered Woodside Homes are equipped with SunPower Equinox systems, including SunVault lithium iron phosphate batteries.
News from SunPower