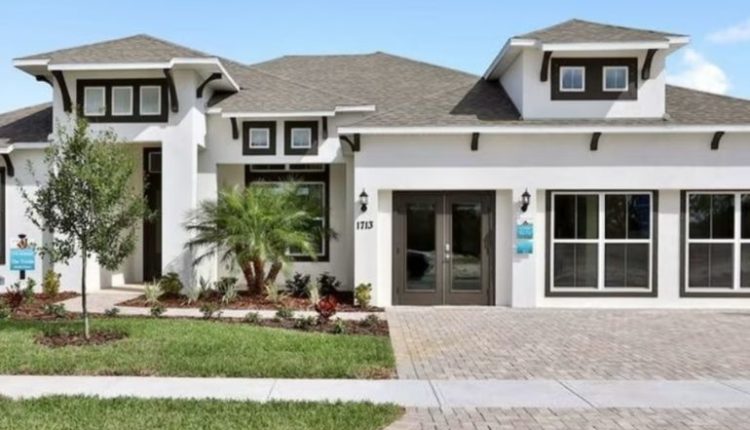 SunPower signs on to new solar + storage partnership with premium homebuilder
SunPower and Landsea Homes Corporation, a publicly traded residential homebuilder, announced a multi-year exclusive agreement in which SunPower will be the only provider of solar technology to Landsea Homes across the nation.
With this new relationship, all homes built by Landsea Homes in California will include a SunPower Equinox home solar system designed to offset the home's energy consumption. Additionally, homebuyers in Arizona, Florida and Texas will have the option to add this technology to their new homes. Homeowners can also add on SunPower's battery storage to provide additional electricity savings as well as resilience during power outages.
"Both builders and homebuyers are demanding homes that cost less to operate and create less carbon emissions," said Matt Brost, senior director of new homes sales for SunPower. "Designing homes with solar and storage from the onset allows people who might not have had the opportunity to support clean energy to not only take part in it but also receive direct financial benefits from it. Our innovative partnership with Landsea Homes highlights how homebuilders can be a powerful tool to enact change."
SunVault batteries are made with lithium iron phosphate chemistry designed to be safer and more resistant to heat and oxygen exposure than typical lithium-ion batteries. Homebuyers can elect to either purchase the systems or take advantage of SunPower's affordable financing options.
"This is the latest example of how Landsea Homes continues to lead our industry with innovative solutions that directly benefit our homebuyers," said Pete Beucke, VP of innovation and sustainability for Landsea Homes. "The opportunity to create a more sustainable lifestyle and help transition to clean energy is the goal of our High Performance Homes, and this agreement with SunPower allows us to achieve that."
News item from Landsea Homes