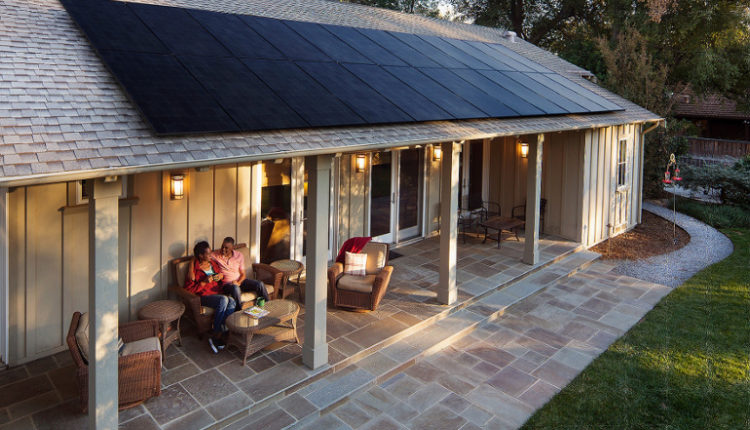 SunPower research finds high-profile power outages are key reason homeowners consider solar + storage
Notable grid outages, blackouts and rising electric bills are prompting many U.S. homeowners to strongly consider and purchase solar with attached storage, according to a new study from SunPower Corporation. The 2021 SunPower Energy Sense Index surveyed 1,500 homeowners in the US to better understand their home energy experience, industry knowledge, and the factors motivating them to consider renewable energy.
Key findings include:
Many homeowners live in fear of power outages
Concerns about energy instability affect a large percentage of Americans: two in five respondents worry about power outages every month, and one in five worry every week. Accordingly, more than half of homeowners who have experienced a power outage in the past year say their confidence in their electricity provider has declined.
Outages drive homeowners to action
A third of those considering solar power cite high-profile outages as a top reason to start researching systems for their homes. Seventy percent of this group plans to include an energy storage battery in their first purchase for resilience during power outages, compared to market demand of less than 6% last year according to the Solar Energy Industries Association (SEIA). In addition, compared to homeowners who have not experienced outage in the past year, those who have are nearly four times more likely to have purchased solar panels and storage.
Diversify solar consumers
Residential solar installations in the US have grown steadily over the past two years, with an 11% increase in 2020 and a record capacity of 3.1 gigawatts according to SEIA and Wood Mackenzie. The Index shows an industry poised to capitalize on that growth with new solar buyers.
While 74% of the solar users who participated are millennials or Generation Z, baby boomers represent the majority of those currently considering solar. Lower-income people also use solar power: Nearly three-quarters of those who consider solar make less than $100,000 a year, compared to just 34% of those who already have solar in their homes. While those who own or are considering solar are largely concentrated in the South and California, the Midwest is the next most promising area for solar adoption, with 24% of homeowners considering getting solar from this region.
Cost is central to solar decisions
As solar is about to break into new income brackets, the research data highlights that cost is critical for those considering solar, as well as those who already have systems installed in their homes. Lowering electricity costs is the number one reason homeowners have bought solar, closely followed by resiliency during power outages. Seventy-nine percent of those who view solar energy as the reason that would prevent them from pulling the trigger, yet 60% of all respondents overestimate the average cost of purchasing a solar system.
News from SunPower
---
Methodology: The 2021 SunPower Energy Sense Index collected a sample of U.S. homeowners with solar energy systems in their homes, those considering solar, and those not considering solar. A total of 1,500 respondents completed the survey, which was conducted by the Schlesinger Group, an independent research firm.