Sungage partners with solar proposal platform to streamline residential sales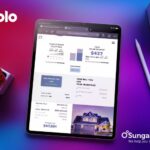 Sungage Financial announced a new partnership with a solar proposal platform Solo which aims to streamline the workflow process for the US installer market.
Solo's design and sales platform enables solar installers to quickly and accurately generate complete proposals, including CAD designs, solar engineering and permits. With the integration of Sungage's financing options, installers can be absolutely confident in offering their customers the lowest monthly payment possible to meet their energy needs.
The Solo and Sungage integration provides a frictionless process for solar sellers to get signatures at the click of a button. With Sungage's immediate decision-making on over 98% of applications, financing can propel sales, giving homeowners a clear path to make the smart move to solar.
Fully customizable, CRM connected, and with the industry's most comprehensive utility database, the Solo platform provides sales teams with the most current interconnection and grid metering applications available at the time of sale. Solo platform sales professionals increase their conversion rates by as much as 18% thanks to the enhanced home and remote sales process that Solo creates.
"Being able to seamlessly connect all parts of the sales process and organize everything in one place means fewer errors and fewer operational headaches," said Dan Larkin, Solo CEO. "The integration of Sungage financing will further boost sales with access to the highest loan limit of $200,000 and the lowest monthly payments."
News from Sungage Financial