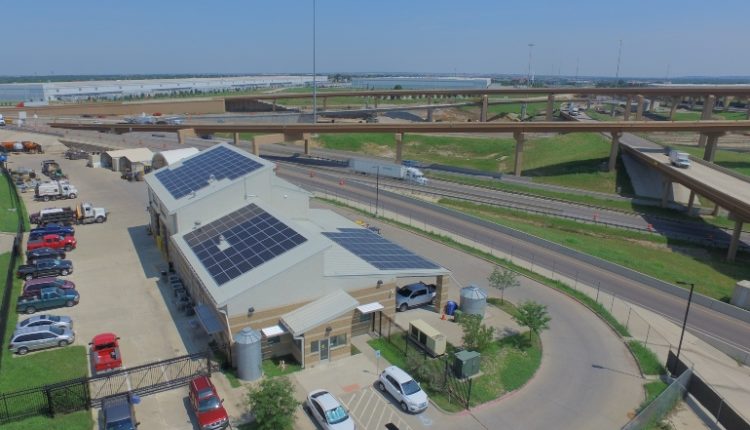 Sunfinity solar array powers Texas highway repairs
NTE Mobility Partners of North Central Texas is incorporating renewable energy into its day-to-day operations with a solar installation at its maintenance facility in Tarrant County. The 202 panel, 79.79 kW solar panel was designed and installed by Sunfinity Renewable Energy of Dallas.
"We are very pleased with the performance of our first solar system at our LBJ facility in North Dallas, and it makes sense to extend those same environmental and financial benefits to our operations in Tarrant County," said David Serrano, COO of North Tarrant. Emphatically.
The installation is expected to provide nearly 50% of the electricity needs of the highway operator's maintenance center. The facility is normally in operation throughout the day, serving as a central hub for all crews responsible for the ongoing operations, maintenance and repairs of the North Tarrant Express corridors with 21.3 miles of lanes on I-820 and SH -121/183 and an additional 10.1 miles of NTE 35W TEXpress Lanes on I-35W.
"Solar is a great fit for a wide variety of businesses and nonprofits, from retail to manufacturing to education," said John Billingsley, chairman and CEO of Sunfinity. "With the federal solar tax credit extending by 26%, now is the time to see how much solar energy can save your operations."
News from Sunfinity Renewable Energy