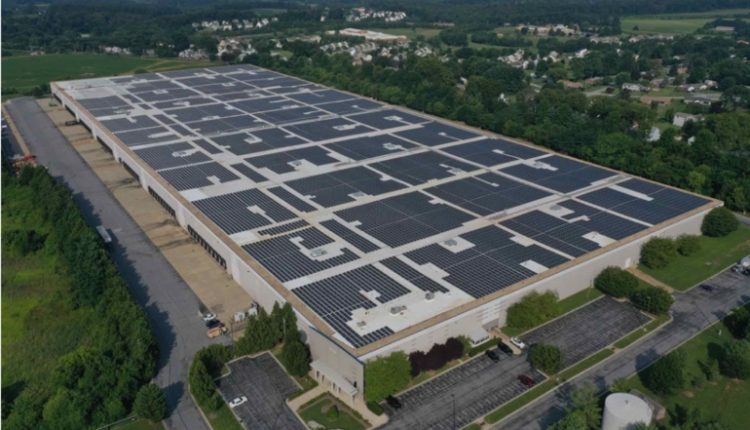 Summit Ridge Energy completes the country's largest rooftop community solar project
Summit Ridge Energy (SRE) held a ribbon-cutting ceremony on Tuesday to celebrate the completion of the country's largest community rooftop solar project.
The 9.2 MW solar project, operated by SRE and jointly owned with Hannon Armstrong, an Annapolis climate investment firm, is located in Carroll County, Maryland on a commercial warehouse owned by STAG Industrial. Black Bear Energy facilitated the collaboration between SRE and STAG, while Powerflex provided engineering, procurement and construction services for the project.
Once operational, the community solar project will deliver monthly energy savings for approximately 1,300 residential and small commercial customers across the state.
"This is a celebration project for Summit Ridge, our capital partners at Hannon Armstrong, and the entire community solar industry," said Steve Reader, CEO of SRE. "Using 23 acres of largely unused roof space to generate energy savings for thousands of Marylanders is exactly the direction our nation's energy generation strategy needs to take."
SRE's rooftop solar portfolio across the state has grown to more than 75 MW, enough to power nearly 11,000 homes. Nearly a third of the projects will serve low to middle income customers.
News from Summit Ridge Energy