Stellar Solar partners with California car dealership on rooftop array and EV customer assistance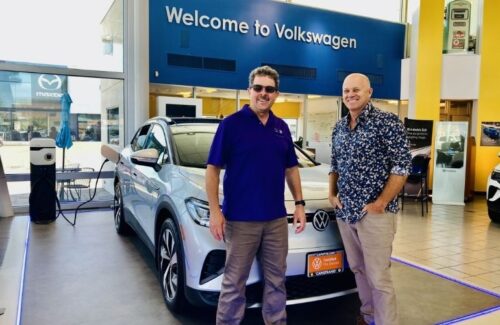 Stellar Solar has been selected by Capistrano Volkswagen/Mazda in San Juan Capistrano to install a 134 kW combined solar system at the two dealers with Q Cells 480 W panels. The systems are expected to produce enough power to offset 68% of the Volkswagen plant's fuel consumption and 100% of the Mazda plant's fuel consumption.
In addition to powering the dealers, the strategic partnership with Stellar Solar will provide Capistrano VW/Mazda customers purchasing electric vehicles with a full range of clean energy solutions, including solar, battery storage and EV connectivity to power their vehicles with clean energy. solar energy. The partnership is the first of its kind between a car dealership and an Orange County solar company. Given the proliferation and widespread adoption of electric vehicles, it was a natural choice for both parties.
"We are excited to make the switch to solar energy. And to do it with a company with such an established track record of success and expertise in solar, battery storage and electric vehicle connectivity was just a bonus. It was their Electrify Your Life slogan that made forming a strategic partnership and offering their full range of services to our clients a no-brainer. I am excited to be at the forefront of this and contribute to the clean energy movement," said Miles Brandon, owner of Capistrano Volkswagen/Mazda.
News from Stellar Solar