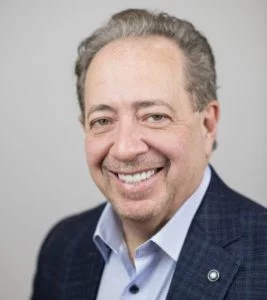 Stats 2021: The numbers don't lie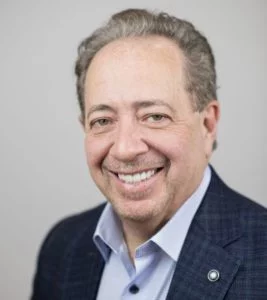 As we began the grueling task of compiling our industry stats for 2021, I was probably more intrigued than ever about what the final results would be. Anecdotally, we heard throughout the year that everyone was doing well despite all the headwinds: supply chain disruptions, a trillion price hikes, inventory backlogs, record inflation, and more. But on the other hand, consumers still showed a willingness to spend on their homes. Many continued to move and as such, retailers had record years.
We knew the industry was going to go up, but how much? And we knew that dollar growth would significantly outpace volume growth because of the above price increases. When the dust settled, our intuition was correct. The sector grew by 16.3% in dollars and by 6.2% in volume. Never before had the industry eclipsed $26 billion, and you have to go back to 2007 to find a greater number of square footage sold. But then it was cheaper products like VCT, vinyl records, resilient tiles and cheaper carpet. The average selling price at the time was just under a dollar. In 2021 it was $1.33.
Unless you've been sleeping under a rock for the past few years, you know full well that SPC/rigid core has taken the lead. Last year, total LVT is up 31% in dollars and 15.5% in units. But when it comes to SPC, FCNews research shows the segment is up 43% in dollars and 23% in square footage. About 90% of the product comes from Asia, making this the segment most affected by supply chain disruptions. That, coupled with a slew of price increases, helped fuel the growth of other hard surface categories. Laminate (for the most part) and vinyl sheets are manufactured domestically and in many cases were more readily available. And as prices skyrocketed on SPC, the delta between the latter and lower hardwoods and ceramics narrowed, making them more attractive options.
After washing our numbers many times, we are confident of an overall industry growth of 16.3%. Residential carpet up about 17%; commercial fell out. Wood and laminate increased by 21% and 7% respectively. (Laminate would have risen 14% if we hadn't revised last year's number after new data came to light in the months following the release of the earlier issue of Stats.) Residential ceramics rose 11%.
For the skeptics out there, here's another way of looking at things. Take the home centers and mega stores. Home Depot reported floor sales of $9.225 billion, up 13.1% or $1.05 billion. Lowe's reported floor sales of $4.95 billion, an increase of 11.4% or $500 million from $4.45 billion in 2020. Floor & Décor reported sales of $3.43 billion, an increase of 42 % from the $2.425 billion in 2020. Those are all store numbers. Industry insiders tell me those three companies want to hit a 35% margin on floors. Maybe it's a little higher; maybe it's a little lower. At least it's close. So if we take those three into account, that's a profit of $2.5 billion in retail, or $1.6 billion in wholesale dollars. According to our research, "only" $2 billion remains for everyone else – specialty stores, Lumber Liquidators, Menards, etc.
One final note on our results. Resilient is the most difficult category to get to grips with. We are confident in our numbers, as approximately 30 companies have reported their confidential numbers to us, ensuring everyone has the most accurate information to compare against. The figures of individual companies never see the light of day. We asked each company to split sales in several ways: residential vs. commercial; leaf versus LVT/P; felt vs fiberglass; glue tight vs WPC vs SPC, etc. Then we estimate the rest of the industry based on reliable insiders. It's not an exact science; so many distributors, major retailers and others only import. You have probably never heard of private label for distributors and retailers from other companies. Two told me they made $50 million last year. And then there's the lucky company that supplies Home Depot – the business they do with Depot would make your head spin.
Yes, you will see several numbers there. Some are based on estimates, others are based on government figures where certain products may be misclassified. We also do not include stone floors as it is difficult to read accurately at this point. We also do not include ceramic wall tile in our report. But in the end, we believe we have the most accurate numbers you can find anywhere.