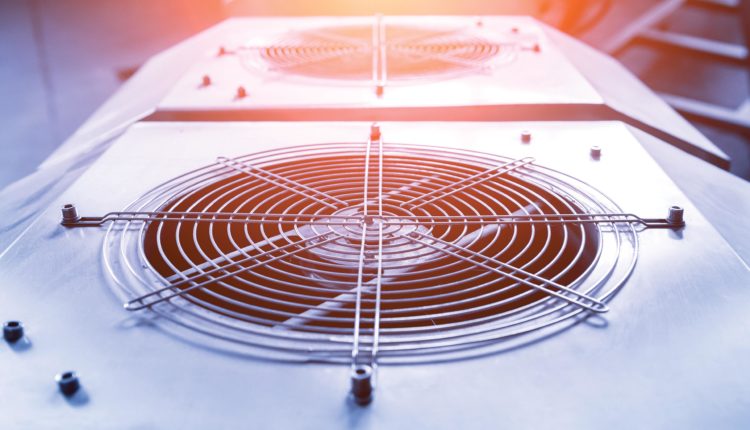 Stasis Energy works to bring clean energy solutions to Central Valley
In 2020, California experienced public safety shutdowns due to high temperatures driving air cooling HVAC technology with the ability to reduce peak HVAC load demand, increase resilience and reduce public risk while reducing energy costs. reduced for customers. Stasis Energy Group's Thermal Energy Storage System (TESS) for packaged HVAC systems is designed to act as a thermal battery to recharge during normal daytime cooling operations. Late in the day at peak times, when energy costs rise, the stored thermal energy is then deployed to provide cooling to the space instead of using traditional HVAC compressors that take stress off the grid. For taxpayers, this provides significant savings on monthly energy bills.
"By shifting energy from late in the day to earlier in the day, our greenhouse gas reduction potential is quite large, as we end up charging our system with electricity during earlier parts of the day, which is primarily powered by renewable sources such as wind and solar. energy," Morton said. "We are committed to doing what we can to contribute to environmental and energy justice. We focus our product as much as possible on deployment in underserved communities and low-income areas."
In the coming years, Stasis Energy Group will identify and install their product statewide to demonstrate that it has the robustness and ability to perform in different climate zones with different types of air conditioning equipment, building types and occupancy profiles. Morton sees it as a great opportunity for Central Valley building owners because he believes there isn't a lot of technology that is affordable and widely available to help with existing HVAC units.
"We believe that the Central Valley could really benefit from adopting this technology as it lowers their building operating costs, extends equipment life, puts older legacy equipment into a more energy efficient mode and saves significant taxpayers money. building owners who can use them to hire, train and grow their business," Morton said.
Since 2017, Stasis has been fine-tuning its machine learning platform, perfecting its biobased phase change (PCM) material and optimizing the entire system in test rigs across California. Some of these efforts were made possible by generous funding from the California Energy Commission's CalSEED program, where Stasis Concept ($150k) and Prototype ($450k) won funding and is currently conducting validation testing at UC Riverside with a CalTestBed award grant. . Stasis also partners with Pure Temp in Minnesota for proprietary materials and investments. The company is not currently raising capital, but may begin seeking investors, both strategically and financially, by the end of 2022. Now that these new HVAC installations, powered by CEC's BRIDGE grant, are performing as expected, Stasis will soon grow mode.
Stasis Energy Group will now be looking for qualified buildings in the coming months to start using the technology in January. Building owners interested in receiving free technology to participate in this survey can contact Rob Morton at: [email protected] or 720-435-4550. They are looking for a one to two story commercial building with normal business hours around 8am to 6pm, such as office buildings or factories with offices in the front of the building.