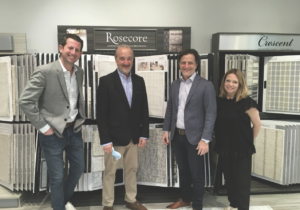 Stanton launches L.I.O.N. yarn system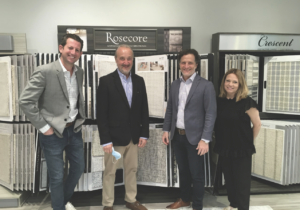 Rosecore is the leading luxury soft surface brand in Stanton Carpet's impressive repertoire and represents the best of the best in soft surfaces. But even the best can get better.
To this end, the factory is launching a new yarn system called LION (Luxury Indoor Outdoor Yarn) exclusively through Rosecore. San Martino and San Pietro are the first Rosecore products with LION, which is also available in a stock carpet program. Stanton plans to introduce other LION-based Rosecore products in 2022 as it responds to the growing demand for luxury performance carpet in the market.
king of the jungle
According to Stanton executives, performance and elegance take on a new meaning with LION. Offering extreme softness and high performance properties, LION combines dyeing solutions with UV stabilization to make it versatile for indoor and outdoor use, while soft to the touch with a silky touch. like appearance.
Stanton started developing this patented yarn system almost three years ago, in collaboration with a factory in India. "We wanted to respond to demand in a powerful and meaningful way, and we wanted to use nylon to bring the highest level of practical luxury without compromising style," said Jonathan Cohen, CEO. "High level products with low maintenance, that's what we strive for."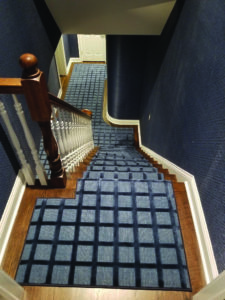 Crafted from the finest materials and utilizing the most innovative technology, these products exude elegance and sophistication, said Christine Zampaglione, Stanton's senior marketing director. "Its durability, fade resistance and easy cleaning make LION the ideal solution for those with active lifestyles and families with children and pets," she said, adding that homeowners can place this product anywhere in their home and not worry. about accidents involving pets or children or spilling red wine.
LION products are bleach cleanable as well as fade and stain resistant with a high shine and luxury, ideally suited to the high style and design of the Rosecore brand.
The two Rosecore products using the LION yarn system are just entering the retail market, but there is already positive feedback. "The real advantage of LION is that we can offer a nylon product with the feel and look that is so close to Tencel," said Joel Schreier, president of Home Carpet One, Chicago. "In my opinion it is close enough to Tencel without any drawbacks to justify the price which is not cheap. So far, the customers have been impressed and we sold well right away."
Clara Coronado, manager of Miami-based Carpet Boutique, said she is a big believer in the LION yarn system and also sees huge advantages in it over other textile fibers such as viscose and Tencel.