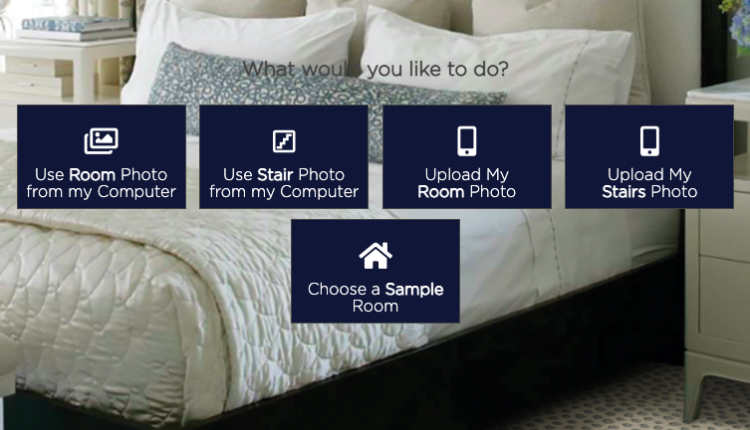 Stanton introduces room visualization tool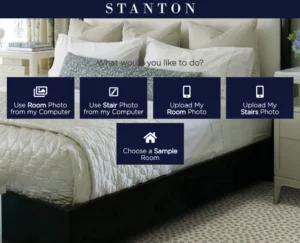 Woodbury, NY—Stanton Carpet Corporation introduced the Stanton Room Visualizer on its B2C and B2B websites in an effort to improve the online consumer research experience, innovate technology and deliver a highly qualified lead to its customers.
"The display capabilities are unparalleled; this groundbreaking tool is a great addition to our already robust stantonb2b.com site and a great value for consumers to help with their decision making process and make it easier than ever for RSA to win business," said Jonathan Cohen , chief executive of Stanton.
Instagram and Pinterest have boosted consumer demand for custom rugs and stair runners, the company said. "Stanton has significantly increased our digital initiatives across the board, by forcing consumer attention on those channels and strategically driving business to our customers' showrooms," said Christine Zampaglione, senior director of marketing.
The Stanton Room Visualizer is designed for the end user to virtually see exactly what a pattern of their choice will look like in their space. "Our goal as a luxury flooring brand is to direct consumers to our customers' showrooms via our website or social media with a purchase decision that best fits the decision," added Zampaglione. "The uniqueness of our side-by-side comparison and stair-climbing visualization tool will help our customers close deals."
Not all styles are currently available through the Stanton Room Visualizer, but the company said it will add more SKUs as it evaluates the tool's new functionality and success. The offering of the new tool includes the following:
Wall-to-wall carpet, luxury vinyl, wall-to-wall area rugs and the groundbreaking stair-climber tool
Upload a photo of the room or choose from a wide range of living environments
Filter carpet by color and pattern style
Filter LVP by size and color
Filter custom rugs
Search by pattern name
Ability to rotate the direction of the floor or carpet
Move a rug in place
Paint the walls in the color of your choice
Comparison slide mode shows two favorite styles side by side to solidify the purchase decision
Print the image, export as a PDF or JPEG for easy sharing on social media or email, or go directly to a product detail page for more information