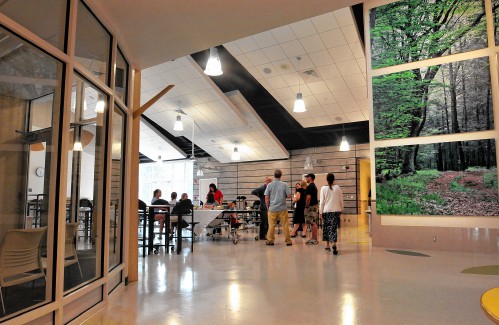 Special Town Meeting slated for Aug. 31 in Williamsburg
Published: 22-8-2021 12:05:44
WILLIAMSBURG – A special Town Meeting will be held at the end of the month to address four financial matters, including transferring nearly $300,000 to a new culvert on Depot Road and HVAC units on the Anne T. Dunphy School to pay.
"We just hope the city agrees to move forward with these articles," said city administrator Nicholas Caccamo.
The meeting will take place on August 31 at 7:00 PM in the gymnasium of the Anne T. Dunphy School. The warrant contains four articles and was finalized by the Select Board at its August 12 meeting. During the meeting, those present are asked to wear a mask.
Two articles involve transferring money from the city's stabilization account: $217,872 for the construction of a culvert on Depot Road and $81,292 for replacing HVAC units at the Anne T. Dunphy School.
Select Board member William Sayre said the city received a $350,000 grant for the culvert project and the transfer would cover the remaining costs.
"The current diver is failing," Sayre said. "It must be replaced."
He also said that if the culvert is not replaced, the road may need to be closed until a new one is built.
A second $81,292 from the stabilization bill would cover the costs associated with the HVAC system at the Anne T. Dunphy School.
Sayre said there is an ongoing problem with the school's HVAC system and the units need to be replaced. He said the replacement will be funded with $86,000 in federal CARES Act money, $15,000 in ESSER II funding from the school department, and the article would provide the remaining funds needed.
Caccamo said the Town Meeting's convening was driven primarily by the culvert and HVAC projects.
Two other articles deal with spending $1,927 from the water utility fund to pay a bill from the previous fiscal year and $34,779 from the sewer utility fund to pay the balance of the fiscal 2021 sewer service expense assessment to Northampton.
"Those are basic household items," Sayre said.
Bera Dunau can be reached at bdunau@gazetteet.com.