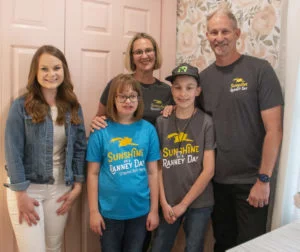 SolidTech chosen for Sunshine on a Ranney Day project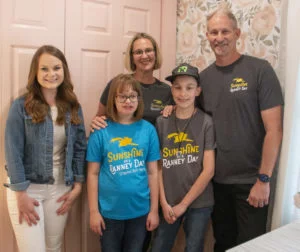 Calhoun, Georgia – Sunshine on a Ranney Day, an Atlanta-based nonprofit founded in 2012, selected SolidTech for the latest dream bedroom makeover for 12-year-old Madison. Sunshine on a Ranney Day commemorates and builds adapted rooms for children with special needs.
"We couldn't complete these necessary, life-changing makeovers without the support of our partners and donors," said Joe Lane, executive director of Sunshine on a Ranney Day. "Mohawk has been a fantastic partner for our makeovers for many years and they are always willing to go the extra mile to ensure that the flooring selected by our professional designers is the best fit for our children and their families. †
According to Seth Arnold, vice president of marketing, hard surface, Mohawk, the company has been a proud partner of Sunshine on a Ranney Day since 2013, providing floors for bedrooms, accessible bathrooms and therapy rooms. "Every child deserves a bedroom that fits them and their needs perfectly — a room that offers independence and the opportunity to dream," Arnold said. "When Madison's face lit up on unveiling day, it turned out that Sunshine on a Ranney Day was creating a space just for that."
Known for her strength and determination, Madison has defied all odds since her traumatic birth. After an emergency cesarean section and a stay in the NICU, he was later diagnosed with autism, sensory processing disorder, chronic lung disease and apraxia. In starting this dream makeover, Sunshine on a Ranney Day said it knew Mohawk would be the perfect partner to deliver floors as strong and resilient as Madison.
"SolidTech was an ideal fit for Madison's bedroom because of its style and durability," Arnold said. "SolidTech combines the beauty of hardwoods and the waterproof durability of luxury vinyl floors. Because it offers 100% waterproof performance, stain and scratch protection, and dent resistance, SolidTech can make every memory of Madison and her family in the future."