Solar industry prepares for Uyghur Forced Labor Prevention Act implementation
Implementation of the Uyghur Forced Labor Prevention Act (UFLPA) officially begins tomorrow, June 21. The legislation was signed by President Joe Biden in December 2021 and will ban all goods imported from the Xinjiang Uyghur Autonomous Region of the People's Republic of China unless suppliers can prove that the products were not made using forced labor.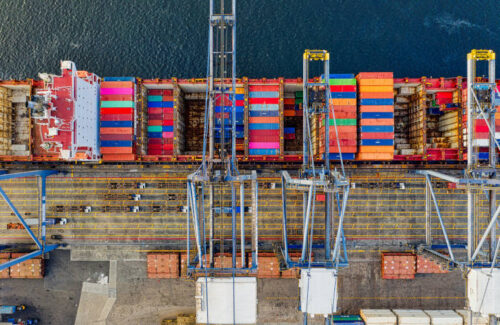 Cotton, tomatoes and polysilicon are strictly controlled under the UFLPA. It is estimated that nearly 50% of the world's polysilicon comes from the Xinjiang region. The solar industry has been pursuing a Withhold Release Order (WRO) on silicon-based products made by Xinjiang-based Hoshine Silicon Industry Co. since June 2021. Tomorrow's UFLPA implementation will replace the WRO.
Hundreds of megawatts of solar panels, likely destined for the U.S. utility market, have been held up because of the WRO. Solar panels from the Chinese companies LONGi, JinkoSolar, Trina Solar and Canadian Solar have all been stuck for months, although the companies claim not to use materials from Hoshine.
UFLPA establishes a "rebuttable presumption" that all imports manufactured in whole or in part in Xinjiang are prohibited by Section 307 of the Tariff Act. This presumption of "guilty until proven guilty" applies unless U.S. Customs and Border Protection (CBP) determines that the importers have met specific conditions.
Industry analysts Roth Capital Partners hosted a webinar last week, noting that the vertically integrated companies already navigating the Hoshine WRO should have guidelines in place to avoid problems during the early implementation of the UFLPA. But now every solar company operating in the Xinjiang region — not just those that may be using Hoshine polysilicon — will be subject to additional scrutiny.
CBP released UFLPA Guidelines last week with a section on polysilicon imports. To comply with the UFLPA, the CBP said that solar companies:
Provide complete supply chain documentation that lists all entities involved in the exported good.
Provide a flowchart that maps each step in production and identify the region each material comes from.
List all entities associated with each production step, even if the exporting company has not worked directly with them.
The CBP guidelines also state that solar companies that source polysilicon both from Xinjiang and outside the region face the risk of being detained, as it can be more difficult to verify that the products have not mixed with them at any point in the production process. Xinjiang polysilicon.
The US solar industry is currently facing widespread supply shortages – due to a combination of global supply chain problems, effects of a Department of Commerce investigation and WRO detentions. UFLPA implementation may further interrupt delivery.
Industry trade groups such as SEIA have been working to establish supply chain traceability protocols to assist solar developers and manufacturers in their efforts to adopt cruelty-free products.
UFLPA is valid for eight years, or until the president declares that China has ended "mass internment, forced labor and other gross violations of human rights… in the Xinjiang Uyghur Autonomous Region."