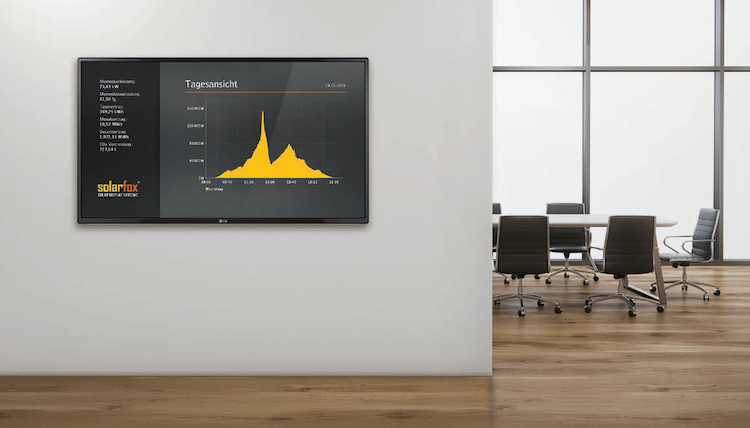 Solar Data Systems now offers Solarfox visual solar production display options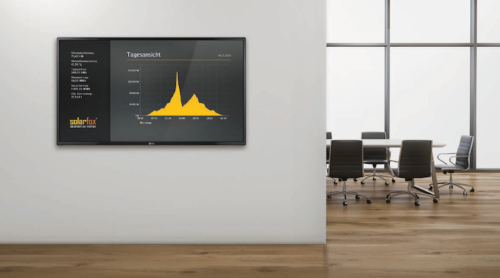 Solar Data Systems partners with Solarfox to offer display solutions for PV installations. Solar Data Systems can provide local support and resources to mutual US based Solarfox and Solar Data Systems customers.
"Solarfox solutions are a perfect fit for Solar Monitoring as a Service (MaaS)," said Silvia Blumenschein, CEO and General Manager of Solar Data Systems. "As the first MaaS provider in the solar energy sector, we specialize in solutions for monitoring, troubleshooting, control and visualization. Solarfox offers exceptional visualization tools to showcase clean energy projects."
"In addition, Solarfox solutions have long been compatible with many different brands and manufacturers, including Solar-Log energy monitoring and control, making their partnership with Solar Data Systems a natural match," added Blumenschein.
"We are delighted with the great interest in the US for our innovative Solarfox displays. We look forward to having Solar Data Systems as a competent and experienced sales partner for our US company," said Michael Stübing, CEO of Solarfox.
Solarfox offers large format display systems that facility owners and solar professionals can use to showcase their solar installations and their individual sustainability stories. Users can visualize solar energy production and building consumption and promote their energy independence.
Each Solarfox display features a number of easy-to-use templates and charts that can be customized as needed. Displays can be adjusted in such a way that the user determines which content should be central. As a result, the products not only display energy data, but can also act as innovative bulletin boards.
Solarfox displays can be connected to almost all photovoltaic systems and easily managed via the internet. No direct cabling is required between the solar PV array and the display. In addition, Solarfox systems are compatible with virtually all data loggers and monitoring systems.
News item from Solar Data Systems