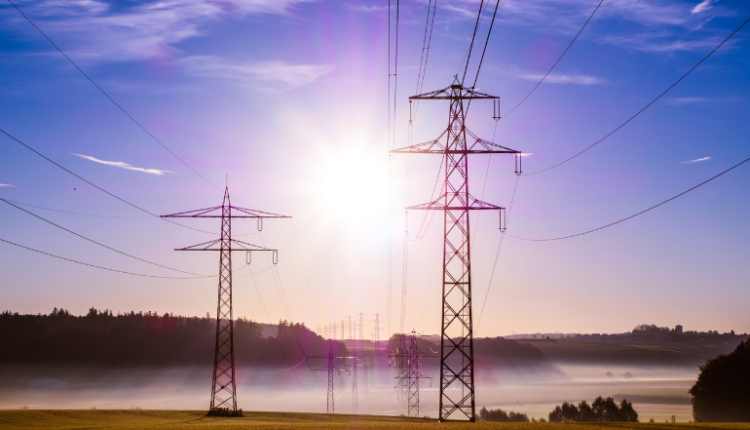 Solar advocates push for passage of Massachusetts grid-planning bill
Today, organizations representing hundreds of energy companies with thousands of clean energy workers called on New England officials to enact policies (H.4348) to improve the electric grid planning processes and better support integration of distributed energy resources such as solar and energy storage. The announcement came as clean energy supporters and industry from across the Northeast gathered at the RE+ conference in Boston.
"Local solar and storage is playing a significant role in Massachusetts' energy transition, however, further progress is currently stalled in large part because of grid planning processes that do not adequately consider the growth of distributed resources," said Mike Judge, VP of regulatory affairs for the Coalition for Community Solar Access. "Establishing new planning processes that direct utilities to upgrade the electric grid to increase the number of distributed resources that can interconnect is critical for meeting our decarbonization objectives."
As highlighted in a white paper released last week by the Coalition for Community Solar Access and Local Solar for All, interconnection barriers are causing a backlog of pent up demand for access to solar and energy storage for consumers, communities and businesses. The paper provides key recommendations on steps that regulators and legislators must take to address barriers. This includes the establishment of distribution system planning processes that are designed to incorporate solar and energy storage resulting in reduced greenhouse gas emissions and energy bills.
"Rooftop and community solar, along with energy storage, can play a starring role in our energy system, lowering costs for consumers and protecting the environment," said Local Solar for All's managing director, Phyllis Cuttino. "That will not happen at the scale and pace we need without easing the process of connecting solar and storage to the grid."
Massachusetts has over 3,500 MW of installed solar and 377 MWh of installed storage but significant amounts of additional renewable resources and energy storage megawatts are needed to comply with the greenhouse gas reduction requirements under the Commonwealth's Global Warming Solutions Act.
"Solar and storage have grown quickly in Massachusetts, and still, we've barely scratched the surface of their potential to play a central role in the transition to clean energy," said Mark Sylvia, president of the New England Solar Business Association (SEBANE ). "Improving the process for integrating new distributed solar and storage facilities will unlock the potential of local solar and storage to help us reduce pollution and boost our local economies."
Legislation advanced by the Telecommunication, Utilities and Energy Committee will soon be considered by the House of Representatives (H.4348) and includes a new mandate for planning and grid investments specifically directed at achieving decarbonization by requiring utilities to "develop plans to proactively upgrade the transmission and distribution grid to improve grid reliability and resiliency; increase customer access to renewable and distributed energy resources; and accelerate the commonwealth's progress toward transportation electrification, building electrification and decarbonization."
"We are building the grid of tomorrow, and to accomplish that we have to use a different process than the way our current grid was built a hundred years ago," said Kaitlin Kelly O'Neill, Northeast regional director for Coalition for Community Solar Access . "This is a critical step to maximize the benefits of local solar and storage in the state, and efficiently update our grid, while increasing clean energy deployment, resiliency, and reducing our reliance on fossil fuels."
News item from Local Solar for All