Sol Systems completes 5-MW bifacial solar project for New York water authority
Solar developer Sol Systems has completed a 5 MW bifacial solar array in Penfield, New York, for the Monroe County Water Authority (MCWA).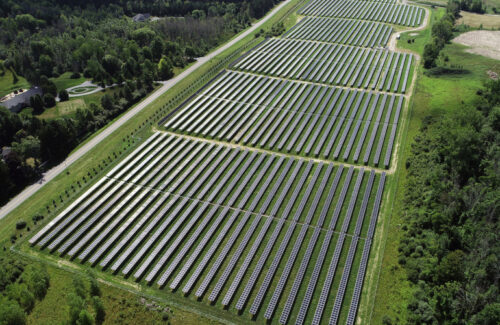 The installation of the new solar panel, located on the Water Board's site on the corner of Penfield Road and Watson Hulbert Road, is part of the Water Board's long-term goal to reduce energy costs. The array is expected to generate 8 million kWh of electricity per year, equivalent to more than 15% of MCWA's energy needs for pumping and treating water.
"The reliable supply of high-quality and affordable water is our top priority. MCWA should realize significant savings over the course of this 25-year contract, keeping water rates affordable," said Nick Noce, MCWA executive director. "In addition to the financial benefits of the solar panel, the use of renewable, clean energy is an important step forward in our commitment to environmental stewardship."
The range covers approximately 29 hectares. For sustainability reasons, the site was planted with a pollinator seed mixture during construction, which will create new habitats for local pollinators and boost the surrounding ecosystem.
News from Sol Systems