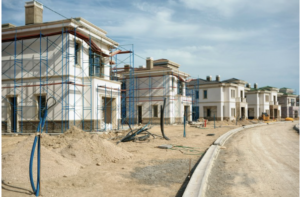 Single-family housing contraction continues in October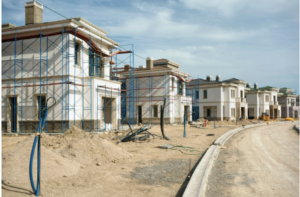 Washington, D.C. – Elevated mortgage rates, high construction costs for concrete and other building materials, and declining demand due to worsening affordability continue to hamper the production of single-family homes, according to the National Association of Home Builders (NAHB).
According to a report by the U.S. Department of Housing and Urban Development and the U.S. Census Bureau, total housing starts fell 4.2% in October to a seasonally adjusted annual rate of 1.43 million units.
The October reading of 1.43 million starts is the number of housing unit builders that would start if development continued at this rate over the next 12 months. Within this total number, single-family start-ups fell 6.1% to 855,000 seasonally adjusted annual numbers. Year-to-date, the number of single-family homes started has fallen by 7.1%. The multi-family sector, which includes apartment buildings and apartments, was down 1.2% to an annualized rate of 570,000.
"Reflecting continued declines in builder sentiment, builders are slowing construction as demand recedes due to high mortgage rates, stubbornly increased construction costs and declines in housing affordability," said Jerry Konter, president of the NAHB and a home builder and developer from Savannah, Georgia. .
NAHB chief economist, Robert Dietz, added: "This will be the first year since 2011 of a decline in the number of single-family homes in a calendar year. We predict further declines for single-family construction in 2023, meaning the economic slowdown will spread from the housing market to the rest of the economy."
On a regional and year-to-date basis, combined single-family and multi-family starts are 2.9% higher in the Northeast, 1.5% lower in the Midwest, 2.6% higher in the South, and 5.1% lower in the West .
The total number of licenses fell 2.4% in October to 1.53 million units year-on-year. The permits for single-family homes fell by 3.6% to 839,000 units. Multi-family licenses fell 1.0% to an annual rate of 687,000.
Looking at year-over-year regional permit data, permits are 2.8% lower in the Northeast, 0.2% higher in the Midwest, 1.1% higher in the South, and 4.0% lower in the West.
Multifamily homes under construction rose again in October to 928,000, the highest number since December 1973.