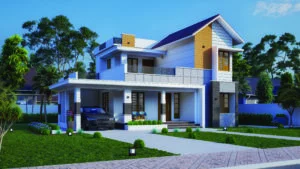 Single-family home building growth slowing in large suburbs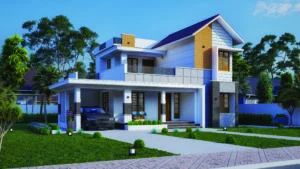 Washington DC – New findings from the National Association of Home Builders (NAHB) Home Building Geography Index (HBGI) show that the pace of annual growth of single-family homes in small and large urban, suburban and rural regional submarkets slowed in the first quarter of 2022 compared to the same period as last year, with a notable slowdown in major suburban markets. By contrast, multifamily growth in major population centers has recovered from negative growth rates and made significant gains over the same period.
"As the year has progressed, we have seen signs of an increasing slowdown in the single-family market," said NAHB Chairman Jerry Konter, a homebuilder and developer based in Savannah, Georgia. housing projects, the construction labor shortage is reaching nearly 400,000 workers, and more recently, the rapid rise in mortgage rates has all combined to exacerbate the home affordability crisis."
"Single-family home growth rates have slowed in nearly all regional submarkets over the past year, primarily due to rising construction costs, driving construction material costs up 19% year-over-year," said NAHB chief economist Robert Dietz. "The more pronounced decline in growth for major suburban markets is due to the easing of the rapid shift in suburban homebuyer preferences in the wake of the COVID-19 pandemic."
In the area of ​​multi-family housing, Dietz noted that the growth of apartment construction in all regional regions is much greater than that of single-family housing. "Low rental vacancy rates and rising rents give multi-family developers the confidence to continue building despite rising land, labor and material costs," he said.
The HBGI is a quarterly measure of building conditions across the country and uses county-level information on single- and multi-family permits to gauge housing growth in various urban and rural regions.
HBGI's key findings in the first quarter show that single-family home growth rates are progressive over four quarters in:
Large suburban counties fell the most, from 18.7% in the first quarter of 2021 to 5.2% in the first quarter of 2022.
Major metropolitan regions slowed very marginally from 9.5% in the first quarter of 2021 to 8.8% in the first quarter of 2022.
Microcounties (small towns) were the only region to see growth increase, up 3.9 percentage points to 16.7%.
In the first quarter, HBGI shows the following regional market shares in single-family housing:
16.6% in major metropolitan regions
24.8% in major suburban metropolises
29.2% in small metropolitan regions
18.8% in remote provinces of large and small urban areas
10.6% in rural areas
The multifamily market tells a different story, as HBGI's multifamily submarkets showed the following growth between Q1 2021 and Q1 2022 for large and small markets:
Major metropolitan regions recovered strongly from a negative growth rate of 3.6% to a positive growth rate of 17.4%.
Major suburban counties recovered sharply from a negative growth rate of 9.5% to a positive rate of 31.4%.
Low-density counties recorded an increase from a 5% growth rate to a 37.0% growth rate.
In the first quarter, HBGI notes that 36.9% of multi-family development took place in large urban core areas, 25.8% in large urban suburbs, 23.5% in small urban core areas and 13.7% in other sub-markets.