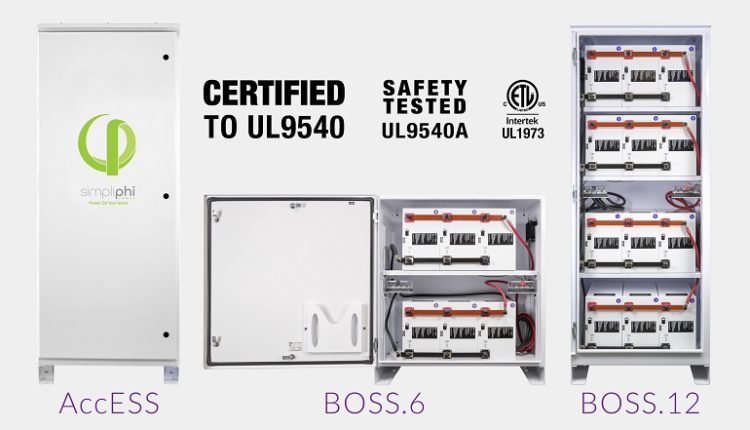 SimpliPhi completes UL 9540A fire safety tests
SimpliPhi Power has announced that its PHI batteries have completed UL 9540A fire safety testing protocols and that its integrated AccESS, BOSS.6 and BOSS.12 systems are UL 9540 certified.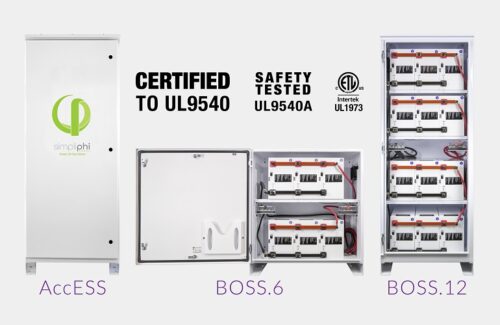 "As we continue to empower SimpliPhi Power's core values ​​of protecting our planet and empowering people, it's critical that the energy storage solutions we provide to drive economic recovery and a sustainable future, 100 % are safe," said Catherine Von Burg, CEO and President. from SimpliPhi Power. "Although we [completed] UL 9540A PHI Battery Module Fire Safety Testing As of June 2021, we were not satisfied with module-level testing alone. We wanted to demonstrate that our larger, integrated solutions are both secure and reliable, which is important to customers, installers and developers as these test results are used by fire departments and AHJs from a code, compliance and licensing perspective."
SimpliPhi Power's performance in the UL 9540A test, in which the equipment at the cell, battery and unit level was thermally run down by heaters built into the batteries, showed limited cell-to-cell propagation, decreasing temperatures, no ignition or fire and no explosive or deflagration events.
Manufactured in California, SimpliPhi products have more than a decade of proven safety and performance thanks to their proprietary manufacturing processes, materials and inherently safe chemistry. The SimpliPhi product line is based on the superior lithium ferrous phosphate (LFP) chemistry.
"Safety and transparency by battery manufacturers are critical to the growth of the energy storage market," said von Burg. "SimpliPhi will continue to demonstrate our commitment to advancing the energy storage market by publicly releasing our UL 9540A test results to set a standard for transparency regarding performance and public safety issues."
SimpliPhi's full line of UL 9540 certified and UL 9540A fire tested integrated energy storage and management systems are available through the company's distribution network, as well as the Briggs & Stratton Dealer network.
News from SimpliPhi