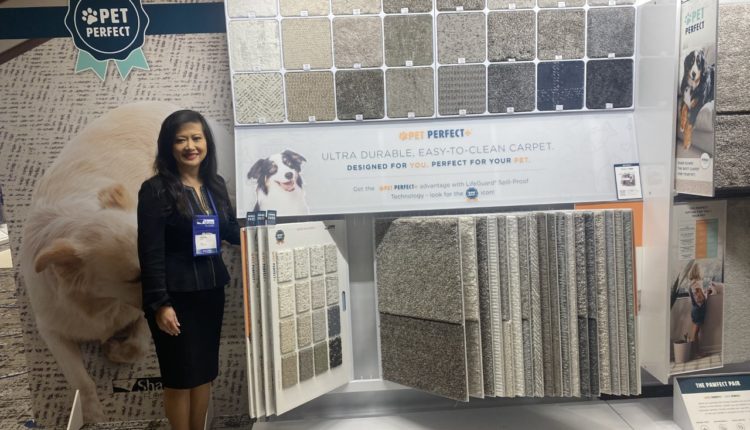 Shaw unveils new products at Dallas Market 2022
Dallas—FCNews was here as Shaw Floors returned to hosting live events on the big stage Jan. 5-7, as retailers flocked out for the annual Dallas market. Shaw launched new products and concepts across its soft-surface, hardwood and resilient material portfolio and across all of its brands.
Natalie Caty, director of premium brand retail, showed FCNews COREtec Originals' new merchandising unit in the Dallas Market, housing the entire WPC offering of the brand in one uncluttered display.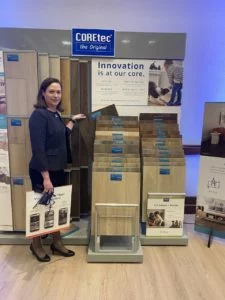 Matt Rosado, director of hard surfaces for Shaw Floors, said the new soft chamfer sets Floorte Pro apart from the competition.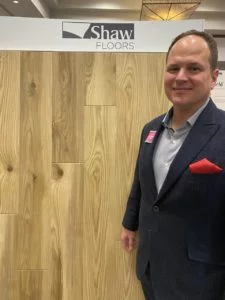 Teresa Tran, director of Soft Surface for Shaw Floors, said Bellera's rebranding to the Pet Perfect collection will bring huge gains to retailers.