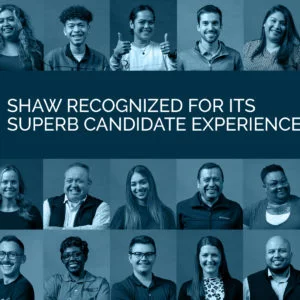 Shaw recognized at Candidate Experience Awards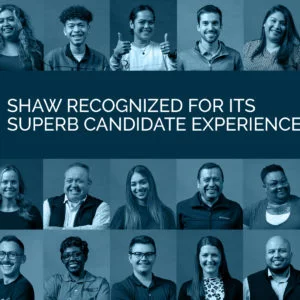 Dalton-Shaw has been recognized by the Talent Board Candidate Experience (CandE) Awards for his enhanced recruiting and candidate experience. Based on feedback from more than 130,000 candidates, Shaw was ranked 35th out of 130 North American companies in the Candidate Experience Awards.
Talent Board and the Candidate Experience Awards is the industry's first nonprofit research organization focused on elevating and promoting a high-quality candidate experience with industry benchmarks that emphasize accountability, fairness, and business impact.
According to the company, award-winning companies were identified through extensive data analysis based on the scores of their applicants' satisfaction surveys. The final analysis included four key questions that greatly influenced the determination of the winners:
The overall ranking of the candidates of their candidate experience

Would they reapply with the organization in the future?
Whether they would refer other job seekers to the organization in the future
How the candidates would change their business relationship status with the organization in the future based on their experience
Shaw said it recognizes that the future success of his company depends on acquiring and retaining outstanding talent. As the company continues to grow its teams, its talent acquisition strategy focuses on a tailored, fair and focused effort on candidate engagement.
"Shaw is committed to an environment where every employee feels empowered, accountable, safe and supported, and we extend this intent to the candidate experience," said Lucia Cook, Shaw's director of talent acquisition. "Creating a brighter future for our employees, customers and communities begins with our talent acquisition efforts. My team and I are honored to be candidates' first experience of Shaw's award-winning culture."