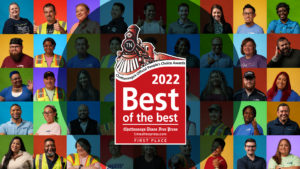 Shaw recognized as a 'Best Employer' in 2022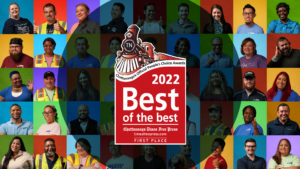 Dalton-Shaw Industries has been named "Best of the Best Employer for Industrial Manufacturing" in 2022 in the Chattanooga Times Free Press audience choice award. With more than half of Shaw's more than 20,000 employees in the surrounding Chattanooga area, Shaw reported that these wins are attributed to his employees and their commitment to creating a brighter future for their people, customers and communities. More than 365,000 votes were cast by readers in and around Chattanooga.
"Developing a work environment that values ​​and enriches our employees is paramount to delivering the best results for our customers and our business," said David Morgan, executive vice president of operations at Shaw. "Our people are our competitive advantage and we are honored to be recognized by them as the top industrial manufacturing employer in the region."
Mike Fromm, Chief Human Resources Officer at Shaw, added: "Our employees are Shaw's value creators and we are grateful to be regarded by them as the best of the best. We will continue to invest, empower and support our employees and their growth and development as they drive Shaw's success. This recognition is a testament to all we can achieve when we work together to create a better future for our people, customers and communities."
Shaw's Best of the Best team continues to grow in the Chattanooga area. Individuals interested in experiencing Shaw's award-winning culture can visit shawinc.com/careers learn more.