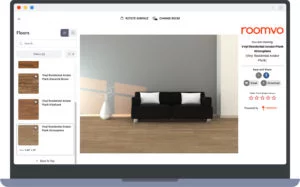 Shaw partners with Roomvo to expand visualization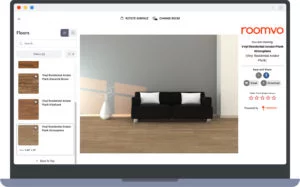 The residential division of Dalton-Shaw Industries has partnered with Roomvo, the industry's most popular room visualization platform. Shaw reported that this strategic investment will ensure that all retailers using the visualizer on their websites have access to the most up-to-date Shaw product information and image quality.
"We've listened to our retail partners and are excited to deliver the tools and services that make doing business with Shaw easier," said Michael Johnson, vice president of Shaw's residential digital strategy. "We have a constant mission to improve the shopping experience for homeowners and help our customers grow their businesses. We are confident that this strategic partnership with Roomvo will achieve both."
The company said this new partnership is a direct response to customer requests. The move strengthens Shaw's brand presence on Roomvo and expands the virtual shopping experience for customers. Giving retailers more streamlined access to current data is the first step in Shaw's multiple partnership with Roomvo.
"Roomvo's core focus is helping flooring retailers use technology to deliver outstanding customer experiences, which is why this partnership with Shaw is so exciting," said Pawel Rajszel, Founder and CEO of Roomvo. "Together, we are able to immediately improve product visualization capabilities at more than 5,000 independent flooring retailers who already use Roomvo, and we look forward to introducing thousands of new retailers to Roomvo for the first time. With Shaw products available in Roomvo's visualizer, consumers are better positioned to shop with the confidence they deserve, enabling them to make quick and easy purchasing decisions."