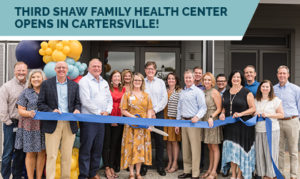 Shaw Partners with Premise Health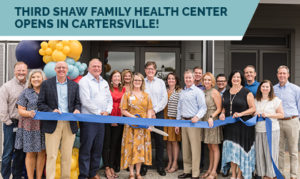 Cartersville, Ga.—Shaw Industries partnered with direct health company Premise Health to operate the third Shaw Family Health Center. According to the company, the new facility, located near several of Shaw's manufacturing, marketing and product development operations, will provide employees with a wide range of high-quality care options.
The Shaw Family Health Center officially opened to employees and their families on August 23, 2022 and provides primary care, acute care, behavioral health and wellness services to the company's local employees and their family members. The facility is operated by Health of the propertythe nation's leading direct healthcare provider.
"At Shaw, we recognize that to create a better future for our people, customers and communities, we must support our employees and their health and wellness," said Mike Fromm, chief human resources officer at Shaw. "With more than 3,000 employees living and working in Bartow County, we pride ourselves on providing quality, convenient and affordable healthcare to employees and their families in the area. We are pleased to announce that all three of our Shaw Family Health Centers are available to all employees and their families, not just those covered by the Shaw Medical Plan."
The Shaw Family Health Center ensures that employees and their families have access to quality, consistent and affordable health care. With 60% of Shaw's 20,000 employees in the Northwest Georgia area, the Shaw Family Health Centers in Cartersville and Dalton will serve employees both in person and virtually. A wide range of services are offered, including comprehensive primary care, preventive screenings, behavioral health, physical therapy and laboratory services. The center also offers chronic disease counseling, nutrition and wellness coaching to support employees and dependents in their health goals.
In addition, the company is launching the Shaw Family Dental Center to also serve employees in the Bartow County area. The Shaw Family Dental Center is a mobile office that provides dental care to employees in the facilities where they work.
"Our employees are our competitive advantage, and the Shaw Family Health Center allows us to further invest in creating an environment that empowers our people to put themselves to work," said Kelley Fain, executive vice president of Shaw's commercial division. "Shaw's enhanced employee experience allows us to deliver the best results for our customers."