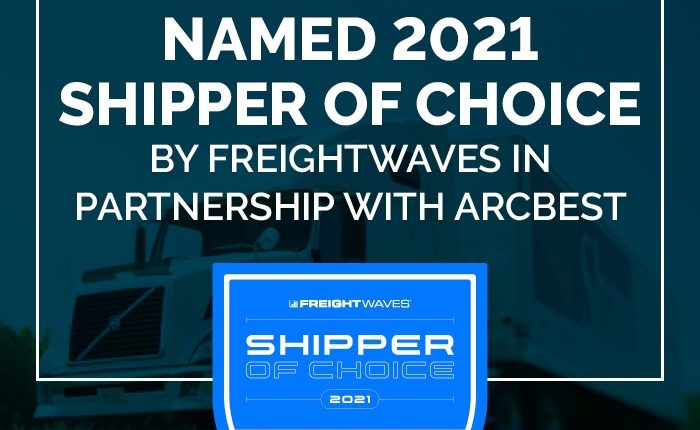 Shaw named 2021 Shipper of Choice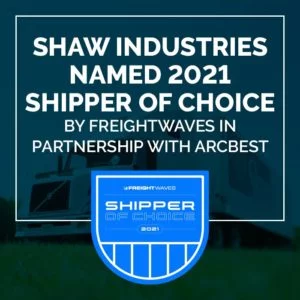 Dalton, Ga.—Shaw Industries Group Inc. has been named Shipper of Choice for 2021 by FreightWaves, in partnership with ArcBest. Each year, FreightWaves selects selected companies that carrier readers and brokers consider their 'shipper of choice'. The award was presented to 25 different manufacturers, distributors and retailers from across the country. Shaw is the only flooring manufacturer to be recognized with this honor.
"With our logistics and supply chain strategies, Shaw's primary focus is on serving our customers," said Dean Orem, vice president of the Global Logistics division at Shaw. "We then look for the most efficient way to execute. But 'service first' is what we live by, which is why this recognition by our service providers is such an honor."
FreightWaves is the world's leading supply chain intelligence platform. The company reported that it judged the 2021 Shipper of Choice winners on their ability to keep the U.S. economy moving by fighting driver arrest, providing accessible facilities and understanding what it takes to eliminate supply chain inefficiencies. remove.
"While this has been a challenging year for the global supply chain, our entire network of drivers, distribution and logistics teams worked tirelessly to ensure our customers received the most timely and efficient service," said Kevin O'Meara, vice president. president of Integrated Supply Chain at Shaw. "Their dedication and dedication to our customers makes Shaw a proud Shipper of Choice."