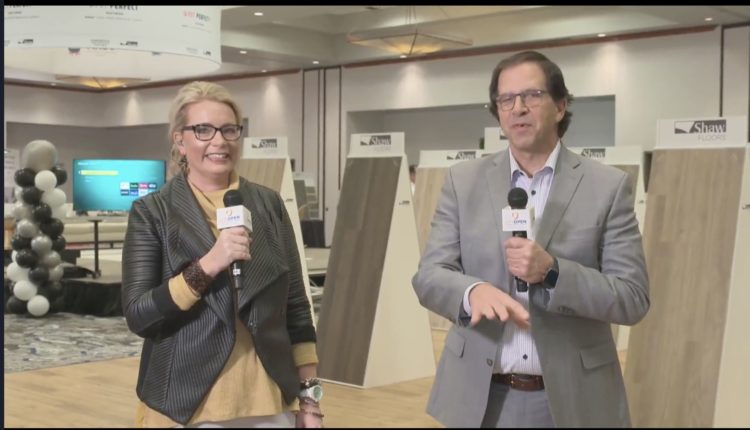 Shaw kicks off SFN Open Live 2022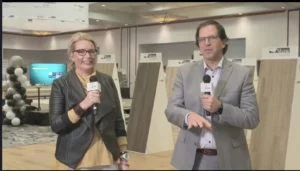 By Reginald Tucker Shaw earlier this week kicked off its Dallas Winter Market with SFN Open Live 2022, a series of "Ted-Talk style" presentations streamed virtually to pre-registered SFN members. Moderated live from the show by Danny Crutchfield, Shaw's director of corporate training and organizational development, alongside Dani Brock, director of member engagement and experience, the presentations – mostly pre-recorded – feature renowned leaders from business, professional sports and industry associations, to name but a few. to name a few.
Following are some highlights from the first day of the virtual portion of the event:
In a pre-recorded session, Crutchfield held a Q&A with NFL Hall of Fame coach Tony Dungy, who shared some of the life lessons he learned in his storied coaching career, including stints with the Pittsburgh Steelers, the Tampa Bay Buccaneers and, of course, the Indianapolis Colts – the team he coached to victory in Super Bowl XLI, with Hall of Fame quarterback Peyton Mannington behind center.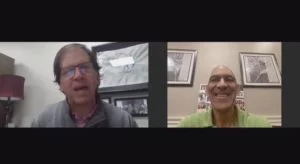 In their discussion, Crutchfield mentioned parallels between coaching a professional football team and running a flooring store. A common denominator, he said, is the importance of professional development and the impact it has on the team as a whole.
Coach Dungy agreed and recalled his early years in the NFL. "When I started coaching in 1981, my first boss was Chuck Noll, Hall of Fame coach; I was 25 years old. I asked him 'What should I do?' and he told me something that was very simple, but it stayed with me all my career. He said: 'Your job as a coach is to help your players play better, to help them get the best out of themselves.' That entails a lot of things – you have to get to know them and find out what's going to help them get better. It's not necessarily what you do, it's what you do for them."
A big part of building a winning team, according to Dungy, is choosing the right people first and foremost. When recruiting or recruiting players, he asked, "How is this person going to fit in with us? What kind of teammate will they become? We've done a lot of research in that area. One of my favorite techniques when I was interested in recruiting a particular player was to always ask the equipment manager [who worked with the player]. I'd say, "Hey, tell me about this guy." If the manager responded, "Oh, we're going to miss him," that says a lot about that person. That was more important to me than how fast, how long they are."
Personal and professional development was also at the heart of the following presentation, given by Dr. Henry Cloud, an acclaimed leadership expert, clinical psychologist and New York Times bestselling author. dr. Cloud, who has an extensive background in executive coaching, has worked with CEOs, leadership teams and executives to improve performance, leadership skills and culture. His advice for bringing out the best in employees? Fostering a winning and positive culture.
"There's a tone and the feeling of being in a company and working in a company," he said. "We know that in a positive and emotional climate, when someone comes to work, it just feels good to be there, and it feels good to be on the other side of you as the boss. It also feels good to be with colleagues to work together."
It's more than just a "happy talk," noted Dr. Cloud on. He said there is an impact on having a healthy, constructive work environment. "That translates into real numbers, not just dollars, but retention and better people performance and growth," he explains. "However, that doesn't mean you should flatter people all the time. It's okay to challenge your employees, but challenge them in a way that isn't abusive, condescending, or toxic. Leaders who use fear, anger, guilt, shame or are harsh on people are ineffective; they have less judgment and ability to reason. Positive-energy leaders are more creative and better problem solvers."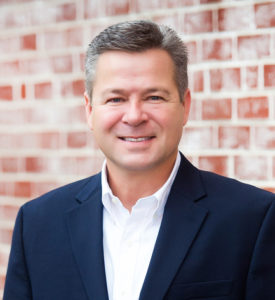 Another presenter who touched on the topic of leadership and professional development was Scott Humphrey, CEO of the World Floor Covering Association. Humphrey, former director of the Shaw Flooring Network who spent 25 years with Shaw, brings not only relevant experience, but also the emotional intellect and intelligence to be in a relationship with the retail community the WFCA serves. When coaching and developing team members, he emphasized the importance of not only the "words" managers use to communicate with their employees, but also "how" they pronounce those words. "Inflection and emotion make a big difference in how people receive your message," he said.
Other influential presenters who focused on the importance of organizational structure included: Ginger Hardage, formerly senior vice president of culture and communications at Southwest Airlines. Today, she leads Unstoppable Cultures, a company that helps organizations create and nurture cultures of lasting greatness. Additionally, Jeff Henderson, author of "Know What You're FOR: A Growth Strategy for Work, and Even Better Strategy for Life," talked about being the best company "for" the world in his presentation, "The Gift of Leadership . " In it he emphasized the importance of a vision that is portable.
Tebow Time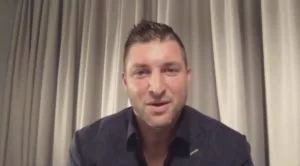 Day one ended with a Q&A with Tim Tebow, former pro NFL player and Major League Baseball player. In addition to his current capacity as a college football TV commentator, Tebow is known for his deep religious beliefs and philanthropic work supporting both local community efforts and international organizations. In addition, he is admired for his passion for everything he is involved in, be it personal or professional. When asked about the inspiration behind his legendary work ethic, he replied in his trademark, humble manner: "It's not just about having a strong work ethic to work hard. It's about passion; the work ethic comes from a passion for what you do."
Message to members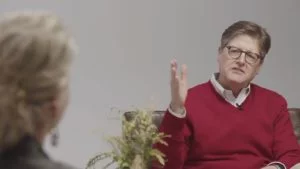 Tim Baucom, Shaw's president and CEO, took the opportunity to share his views on a variety of issues with the SFN Live attendees. First and foremost, he thanked SFN dealers for their business and pledged Shaw's support going forward, especially in today's challenging environment.
"Nothing gets me more excited than connecting to our SFN network," he said, referring to the entrepreneurial spirit that dealers embody. "Together we are the best. I am proud of the agility and resilience we have shown at every level of the organization. We continued to find ways to serve our customers and that will make us stronger."
That spirit of collaboration and partnership will be essential to continued success in the new year. "I saw this meme that read, 'Let's make 2022 the best COVID-19 year ever,'" Baucom joked. "I think that has something to do with it. We see that the working environment is fundamentally different from a few years ago. With commodities, we are still recovering from supply chain stops, the storm in Houston and low commodities. I also think that we will continue to see costs increase, but not as high. Then there is the global supply chain. We expect that to remain tangled to some extent. I think we'll be more efficient by the end of 2022, but certainly for the next six to nine months, we're going to see what we have in front of us. But we've learned that we can survive and thrive."