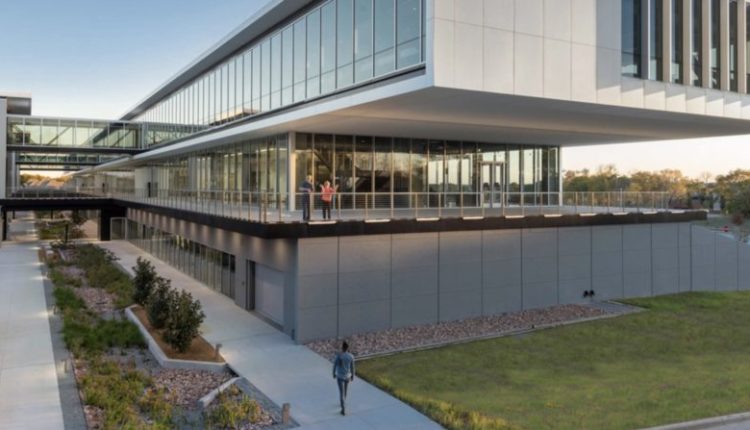 Shaw: Impact of product selection on the built environment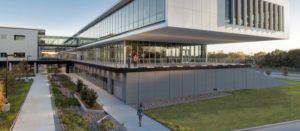 By Reginald Tucker On December 9, Shaw Industries launched a virtual symposium focusing on several key factors of interest to the commercial design specification community, the most important of which is the impact of product selection on the built environment. The half-day virtual symposium featured representatives from some of the top A&D companies in the country, along with leaders within Shaw Industries who work hand-in-hand with those companies, as well as buyers and material specifications.
One of the highlights of the virtual event was a session entitled 'The best and brightest ideas for creating healthy, inspiring and safe places'. Participants included members of three leading design firms: Lisa Adams, associate principal and senior vice president at HKS; Lydia Brown, interior designer at Boulder Associates; and Yure Suarez, sustainable building consultant at Perkins + Will. Speakers covered a range of topics, including changing design trends and the increasing demand for spaces that support and promote residents' well-being. Participants also shared their views on the various certification programs and tools they use to find products that meet their customers' health, safety and functionality requirements. Tim Conway, Shaw's vice president of sustainability, led the discussion.
Following are excerpts from the presentation:
Conway: Part of my role at Shaw is to translate what we do as a manufacturer to help our customers achieve their goals. Another part of that role is to listen to our customers and bring that information from the market back to our company so we can reformulate a product or redesign the supply chain. When I think about how we try to help our customers achieve our goals, it's by changing the way we've made things. How are you changing the way you communicate with manufacturers?
Brown: We have a rating system that uses statistics, so it takes the emotion out. It is very clear and concise. We have discussions where you say, "You have this, but you don't." Or, "You're doing well in this area, but not so well here." Having that dialogue sometimes makes us and our industry partners realize where the shortcomings are and where there are opportunities for improvement. But it's also about listening back – hearing from the manufacturers about what's achievable on the five-, 10- or 15-year spectrum of what's achievable."
Conway: How do you conduct conversations when it comes to considering different materials when presenting options to customers? For example good, better, best PVC-free vs. PVC. How do you have those conversations?
Suarez: Much of that includes customer education and even conversations when we give presentations to the [general contractor] when it's time to get them involved so that they understand why we specify what we specify. We really try to start with understanding the goal that the client has with a particular project. In other words, what's the story? Do they have their own climate promise and what does that say? We then show them how that relates to the built environment and to their buildings. Sometimes they don't see that connection right away, but they know they have a climate promise or a sustainability plan, look at it and understand what their vision is and what their values ​​are and where their values ​​are to show them how that translates into our projects.
Conway: The choices we make in the materials and ingredients we use in our materials, and the choices we make about how buildings are designed in these materials, have an impact on people. How do you feel about those effects in your own company?
Adams: If there's one thing I hope I do before I die, it's that I leave this world a little better than I started. For me personally, it's so important that the decisions I make as a consumer build awareness that every touch point, every decision point has a positive or negative impact on making the world a better place. And I try to carry that same attitude into the work we do as a company, because we communicate to all our designers the importance of every decision point we make about a project. We can come to the table thinking that we want to create beautiful buildings, and that we want to hit a budget, and that we want to be on schedule and meet all the parameters of a project. That is all absolutely true; we have to do those things. But if we don't make decisions that positively impact the built environment and impact the planet, all that good work doing incredible design work and achieving great things on a project is for nothing.
Conway: In previous presentations on the impact of the choices we make, they discussed the 'why'. Let's shift the focus to 'how' we do this work.
Brown: I really felt we saw a significant shift in the industry in the form of material transparency and information sharing – some of that from sentient material, the accessibility of HPDs and APDS and third party certifications like Declare Red List, Cradle to Cradle, GreenGuard – all that. There were mountains of information that we could go through and make really informed decisions, but we were inundated with information. We've been working on a way to kind of distill all this great information and navigate to a more analytical and quick way to access it. From this need, my team developed a digital material database for our company that organizes and assesses materials based on the use of these certificates and third-party information. It's been a really great springboard to have these conversations about how we can continually do better and where we can improve.
Suarez: Lately, I've mainly been busy drawing up CO2 initiatives at my company. (Not that the other areas or aspects of sustainability aren't important.) Based on information we've seen this year from COP26 and the EPA and all the new sustainability deals the current administration is working on, it's absolutely clear that it is an important part and aspect in our practice. It is our responsibility to specify and work with manufacturers and customers and other teams to include these areas in every project.
Adams: If the decisions we make 30 years from now don't put the world in a better position to support quality of life and the planet's survival, then it doesn't matter how beautiful your designs are, and it doesn't. It doesn't matter if you hit the budget or all the goals of a project. It should be the basis of how we make decisions as a design agency.
(For more coverage of this virtual event, look for the December 20/27 edition of FCNews.)