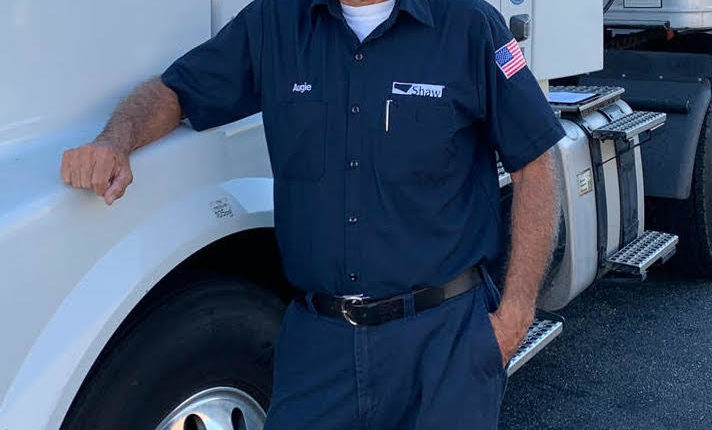 Shaw driver inducted into NPTC Hall of Fame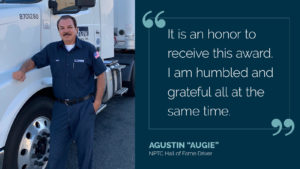 Dalton – An experienced truck driver for Shaw Industries, Agustin "Augie" Tamayo was inducted into the National Private Truck Council/Omnitracs Driver Hall of Fame. Shaw said it will hold a private awards ceremony for Tamayo in the coming weeks to celebrate the milestone.
The National Private Truck Council (NPTC) is the national trade association solely dedicated to representing private motorcycle fleets. To be eligible for the NPTC/Omnitracs Driver Hall of Fame, a driver must have completed a minimum of 20 years, 3 million miles, or 50,000 consecutive hours of driving without a preventable accident. Since the NPTC/Omnitracs Driver Hall of Fame was founded in 1987, only 136 drivers have been inducted into the group, Shaw said.
"Without a doubt, our people are our greatest asset," said Tim Baucom, president and chief executive officer of Shaw Industries. "Our Shaw truck drivers are often the face of our business to our customers and we couldn't be the service leader we are today without drivers like Augie."
According to the company, Tamayo has driven more than 5.3 million miles in his career, including 4.3 million during his career with Shaw Industries. During Tamayo's 36-year career with the company, he has never had a chargeable accident or motion violation, the company said.
"Augie's professionalism and commitment to safety is unmatched," said Kevin O'Meara, vice president of integrated supply chain at Shaw Industries. "We are honored that he has been chosen to build his distinguished career at Shaw and congratulate him on this monumental achievement."
According to Shaw, Tamayo's recognition and induction into the NPTC/Omnitracs Driver Hall of Fame is a testament to the company's and its employees' continued commitment to workplace safety.