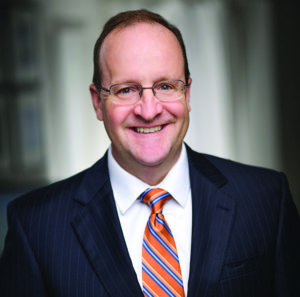 ShagTools delivers solutions – Floor Covering News
ShagTools, a division of Crown Products, is a Midwest distributor of floor tools and accessories with 19 locations. It benefits from the fact that the parent company has a 50-year history of supplying both contractors and do-it-yourself homeowners in the US and Canada.
Shag Tools launched in 2009 as a physical distributor with a full selection of branded floor tools, installation supplies and accessories – 1,600 SKUs in total. Leading brands include Roppe, Schönox, Traxx, Crain and Roberts.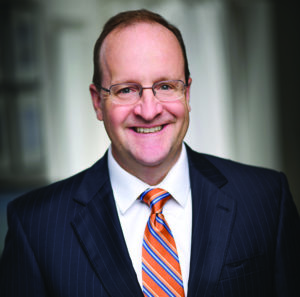 FCNews recently caught up with ShagTools CEO John DeYoung for more insight.
Talk about your company and its goals.
Our goal is not just to distribute tools and sundries; it is to help installers run a more efficient and profitable business. Getting supplies online is part of that, as they can be ordered quickly and delivered within a few days for upcoming projects.
But the tools and supplies are only as good as how they are used. That's why ShagTools partners with influencers like the Tile Money podcast and our suppliers to provide customers with information and tips to help them better use their tools and run their business. We welcome anyone interested in receiving this information to visit shagtools.com to sign up for our newsletter or follow us on Facebook.
What challenges do you face today?
At the moment, the shortage of labor, coupled with the increased demand for construction, is a huge challenge. Entrepreneurs and contractors are willing to invest in anything, whether that's a specific resource or a more efficient way of buying that can help them use their team's time more efficiently.
Which installation tools are most in demand today? Saws and routers that eliminate dust on site, such as iQ Power Tools and D-Cut tools, which save time by eliminating the need to set up plastic space for wet cuts and making it easier to cut directly at the application site. A client even told me a story about a high-rise project where it was invaluable to cut the tiles in the apartment rather than travel several floors to the carport for each cut.
Another product that is extremely popular is the ProKnee line of knee pads. These are premium knee pads that adapt to the wearer's body and distribute weight over the lower leg rather than just the knee. That makes it easier and more comfortable when an installer has to spend long hours on his knees getting a job done.
Finally, due to an increasing demand for high-quality tiling, we see a lot of demand for consumables such as sealants, sealants and grout.
How has business been since COVID-19? Are you forced to make adjustments?
Shagtools.com launched in April 2021 with the ability to ship all of its products to a customer's doorstep, so we had no pre-pandemic activity to adapt. That said, the pandemic was one of the reasons we wanted to launch shagtools.com. The pandemic has prompted consumers and businesses alike to find ways to do things remotely, including using online ordering for daily necessities previously purchased in store. More than 80% of businesses now buy at least some supplies remotely as it is easier and saves time that they can use to make money.
Shagtools.com sells brands that contractors already use and trust, so they feel comfortable buying them online rather than in-store. That's true even for large tools, as contractors already know the products and can get them—including shipping—in just a few days.
Have you been 100% online since the company started?
Shagtools.com is the e-commerce platform of Crown Products, a specialist distributor of miscellaneous flooring, hard surfaces, carpet pads and tools for contractors and installers of flooring in residential and commercial spaces. Crown also includes Walcro, Cartwright Distributing and TriState Wholesale Flooring.
While shagtools.com is 100% online, as part of the Crown Products family, we can leverage 50 years of direct industry experience and tooling and central storage to provide great tools at a fair price to professional floor contractors.