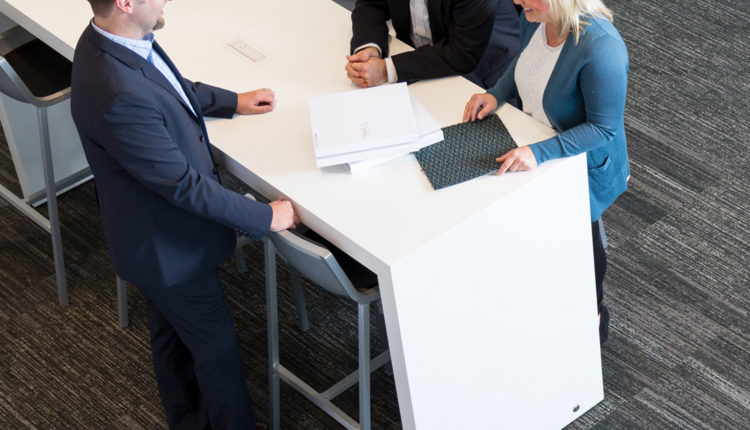 Selling made simple from dealers who know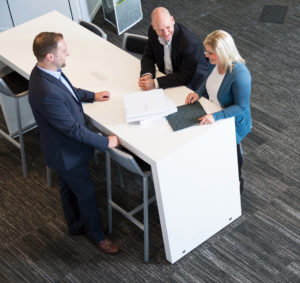 By Irene Ross—Consumers today have a lot of choices when it comes to floor covering. They also have options on where to shop. For many customers, they ultimately decide to work with the one who makes the buying process seamless, painless and efficient.
We all know that being a good salesperson requires the ability to identify and react to customer behavior, but everyone has a different style, especially when it comes to flooring. Some start the pre-qualifying discussions right away, while others listen and observe. Some focus on color and design, while others default to good/better/best comparisons.
Here, several successful flooring executives tell us what's always first and foremost in their minds when working with a customer.
Listen First, then speak
Marjorie Benson, president, Friendly Flooring in Charlotte, Fla., said when it comes to selling, it's better to learn what the customer is looking for prior to launching into a sales pitch. "Pay attention to what the customer is saying, learn about their needs and their goals. Customers already have an idea of ​​what they want when they walk in, but it might not be what they need or it might be out of their budget so gently guide them. Don't force it and don't try to sway them to a particular product. Customers are good listeners, and they can tell if you're not being sincere or are operating without integrity."
Discern between 'needs' vs. 'bug'
"When it comes to style and design, people have a pretty good idea of ​​what they want, but we need to realize there's a lot of information out there and it's not always totally accurate," said Maryanne Adams, President and CEO, Avalon Flooring, Cherry Hill, NJ "For example, a product can be waterproof and still seep through the joints and affect the subfloor. The consumer needs to know both the pros and the cons of a product; sometimes they may end up deciding it's not for them after all."
stay informed
In today's 24/7, internet culture, it's easy to access so much information (and misinformation) online. That's why it's important for RSAs to stay abreast of all the different flooring innovations and technologies hitting the market. By doing so, they will be better prepared when the customer picks up the phone or walks through the door. "I always try to stay on top of what's happening with technology, trends and product innovations," said Jason Potts, owner, RIC Flooring, Cedar Rapids, Iowa. "Deciding not to follow industry trends could be a crippling mistake if something comes out before you're prepared. You can either be innovative yourself or watch others become successful because they are more agile than you are."
Build a report
For Michele Batye, president and owner of Dave Griggs Flooring America, Columbia, Mo., the key to building relationships with customers lies in real communication. "Stay focused on the consumer and what she needs and wants, and then you make the recommendations. If the customer indicates that she wants to keep looking at other stores, try to find out why. Is it online judgement? Price? Something else?"
Emphasize style and design attributes
Ryan Commerce, president of Pennsylvania-based Indoor City of Lancaster, said he encourages his RSAs to key in on the primary attributes that factor into the customer's decision-making process. (Newsflash: It isn't price.) "Our team always focuses on style and design first," he explained. "I try to keep price out of the discussion as long as possible so I can observe people and see what they gravitate toward. People don't buy flooring very often, so they may not have any idea what something costs. When we sit down to discuss needs, that's when the budget comes up. If we have to, we'll make adjustments and offer alternatives."
Ask the right questions
For Deby Winter, co-owner of Carpet Tile & Warehouse, Vero Beach, Fla., the key to repeatable sales success is playing the role of detective. "The very first thing you should do is to find out what the customer already has on the floor. Ask questions such as 'What do you like and dislike about it, and why are you making a change?' The reasons for a change can be generated by wish (style and design), need (repair and/or replacement) or necessity (having to freshen up the house to get ready for sale). They're all valid reasons, but often require different results, and if you don't get those answers, it's impossible to direct them properly. Next, find out more about the home, such as the number of residents, how the room will be used and whether the house is a permanent or seasonal location."