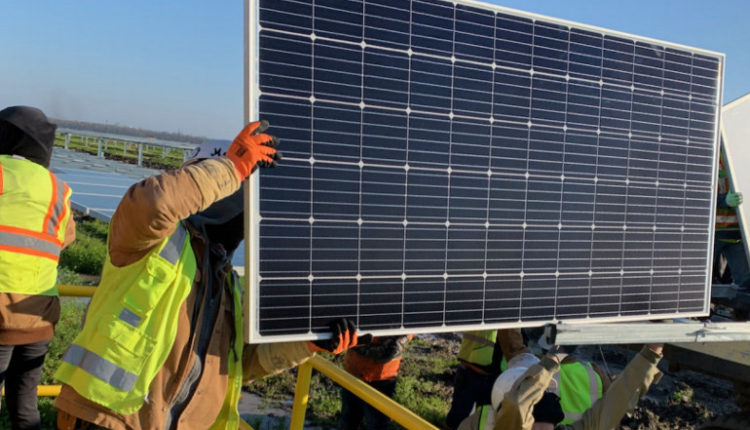 SEI, SolarReviews launch solar education scholarship fund for Spanish-speaking U.S. residents
Solar Energy International (SEI) and SolarReviews have announced their partnership to establish a scholarship fund that will provide financial aid to US residents with Spanish as their first language seeking solar energy education through SEI. The scholarship aims to increase Hispanic representation in the clean energy industry by awarding $20,000 in solar tuition for SEI's Spanish courses to hand-selected native Spanish-speaking students, enhancing their professional development and eventual entry into the solar energy workforce. helps to facilitate. In line with SolarReviews and SEI's diversity and inclusion efforts, this program will also serve to provide equitable professional development opportunities by awarding $2,500 in solar tuition to solar companies that hire Spanish speakers.
SolarReviews has been supporting the SEI mission for three years. This scholarship fund is part of a larger donation that SEI received from SolarReviews in May of this year. The remaining funds will be used to develop curricula and support SEI's communication efforts to reach more students around the world with solar education.
"Fighting climate change requires skilled clean energy workers around the world. It is estimated that by 2050, the world will need at least 11.9 million solar-powered jobs to meet demand – that's three times what exists today. SolarReviews is proud to partner with SEI to build a diverse solar workforce and support their mission to overcome the skills gap, safety and equity challenges facing widespread solar job training." said Andy Sendy, founder and president of SolarReviews.
This scholarship aims to build a more inclusive and diverse pipeline of industry talent in the solar workforce by providing Spanish-speaking, aspiring energy experts with the necessary solar education in their native language. It aligns with SEI's core values ​​and DEI's growing efforts; there is a career for everyone in the solar industry.
"SEI is very grateful for the continued support of SolarReviews.com. Both of our organizations are committed to high-performance solar installations so that the solar industry can provide safe and reliable renewable energy sources for residential, commercial and utility applications across the US. Through the financial support of SolarReviews.com, we are able to provide scholarships to underserved populations and provide well-trained clean energy workforces," said Chris Turek, SEI Marketing and Communications Director.
The scholarship funding is open to both US and US students who have Spanish as their first language, as well as US solar companies looking to hire and train native Spanish speakers. Selected candidates will receive tuition fees to cover SEI's online Spanish training.
For more information and to apply for the SolarReviews Scholarship Program, please visit the SEI scholarship page: https://www.solarenergy.org/spanish-speakers-scholarship/
News release from Solar Energy International (SEI)